Silent Auction Returns for WLIA's Spring Regional Meeting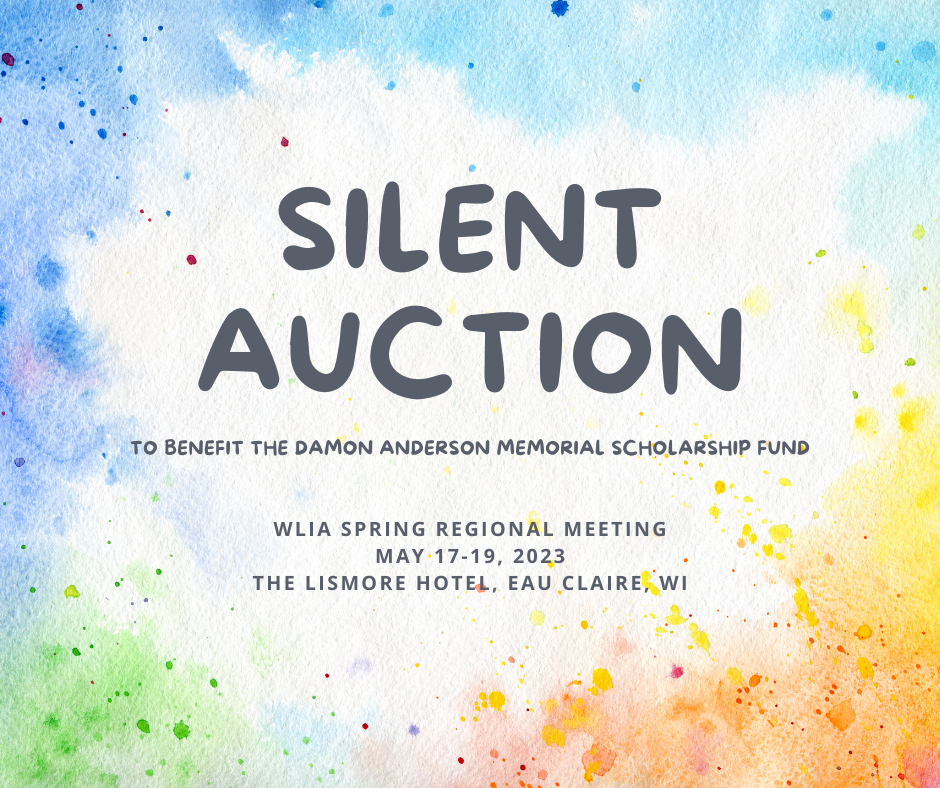 WLIA will be hosting the Spring Regional Meeting in Eau Claire, WI at The Lismore Hotel on May 17-19 - and together with that event will be a silent auction! Bidding opens on Thursday, May 18th and closes on Friday, May 19th prior to the meeting ending at 12PM. Item donations are still welcome and all proceeds will benefit the WLIA Foundation and Damon Anderson Memorial Scholarship fund. Every year the silent auction raises funds for the WLIA Foundation that are used to sponsor scholarships for students pursuing degrees in geography, geospatial sciences, and GIS.
Bidding will be in-person only at the spring meeting event. As usual, expect some bidding competition for the amazing prizes. Cash, check, and credit card payments will all be accepted for the silent auction.
A 50/50 raffle (cash only) will also be held during lunch on Thursday, May 18th. We hope you can join us for the meeting and these fun events to support the scholarship fund!
Looking for donation inspiration? We will gladly accept more! Here are some ideas from past donations:
Sporting Tickets and Memorabilia
Locally Crafted Artwork
Hotel Stays
Books
Cheese and Sausage Gift Boxes
Gift Certificates for Restaurants and Shops
Movie Tickets
T-Shirts, sweatshirts, and other apparel
Coffee Gift Baskets
Yeti Mugs and/or Coolers
Fishing Equipment
Drones
GPS Receivers
iPads & Kindles
Woodworking Art
Experiences from other WLIA members