Spring Regional Spotlight: Bringing GIS To Your Actual Office
As the Spring Regional Meeting approaches, we bring you highlights from the agenda. Today, we take a closer look at Indoor GIS from Jonathan Hodel of Cloudpoint Geospatial. If you haven't registered yet, head on over to the Spring Regional Event Page for registration and hotel information!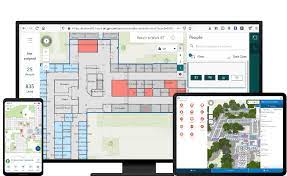 With the continual advancements in GIS technology, there are several solutions out there for indoor mapping. This session will help attendees sort out all of the options available to them for implementing an indoor mapping solution for their organization. The presenter will look at options for data collection technology and user engagement including both hardware and software. What's the easiest way to get digital floor plans from paper drawings? What software options are available for creating and maintaining accurate floor plans? How can floor plan data be made available to staff and visitors to improve end user engagement? All of these questions will be answered in Jonathan's session on Wednesday, May 25th as we dive into the technology.