Wisco SAG Award Winners at the Esri UC
It's time once again to toot some horns! WLIA is proud to announce two members who received special recognition from Esri and Jack Dangermond at this year's user conference.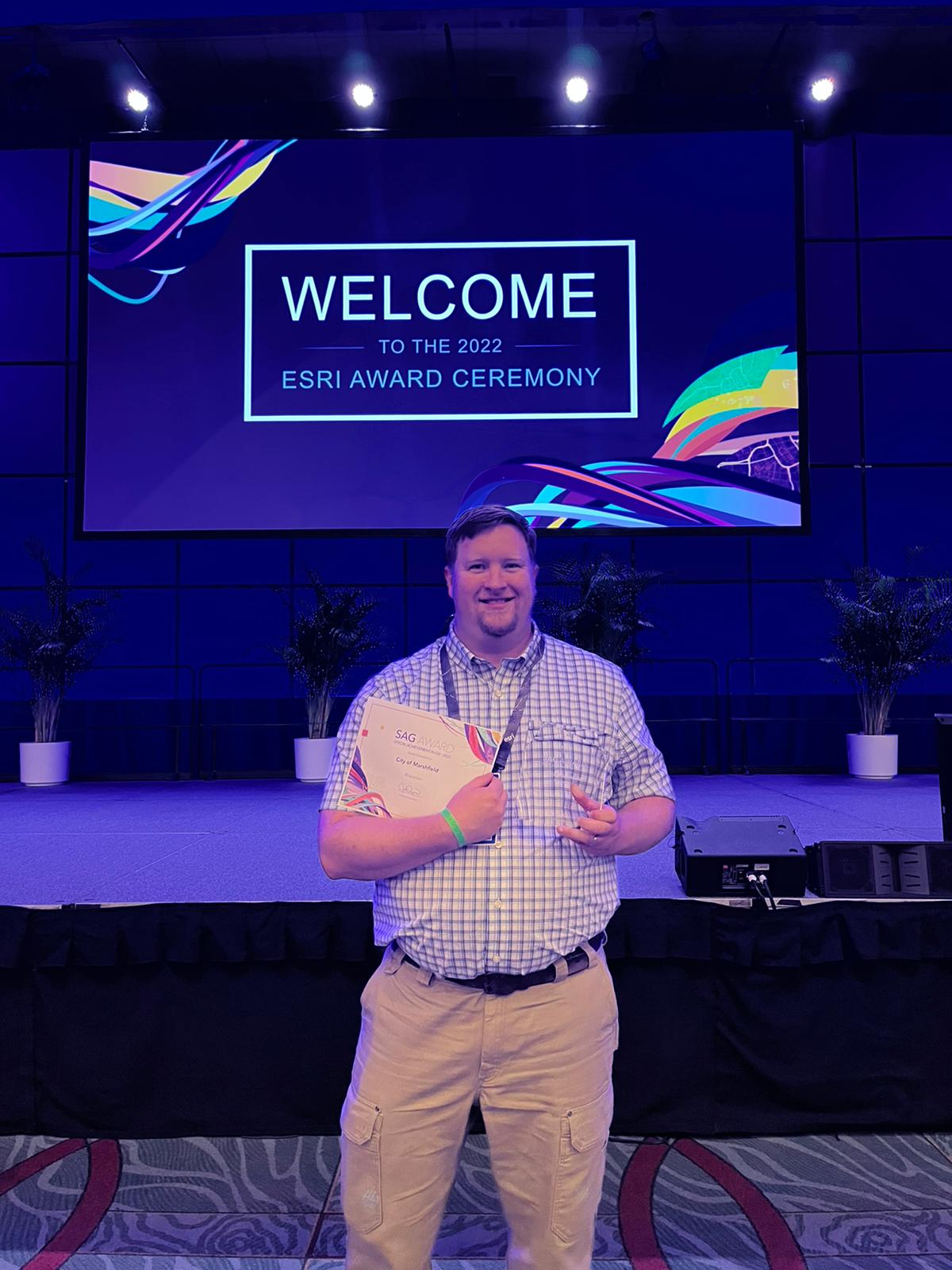 First, our very own WLIA Board Member, David Buehler, GISP of the City of Marshfield (seen right), was recognized for his innovative success in a smaller city utilizing a wide variety of Esri technology to empower the people he works with. Dave has shared many of his successes during WLIA presentations and you can learn even more about what he's been working on here. Clearly his willingness to share his knowledge has reaped countless benefits at his home organization. Congratulations, David!
Second, our Emerging Leader Award winner, Zac Swingen, along with his team at Milwaukee County Office of Emergency Management, brought home even more hardware for developing an innovative and comprehensive COVID Dashboard. Displaying such large amounts of data for our state's most populous county was no small task. But they did even more by creating workflows and models to convey understandable information on how the disease affected different communities and to make sure vaccines were distrubuted equitably. For a detailed team list and more information on their success, check out their SAG profile here. (Picture with Jack coming soon.)
Join us in congratulating our two award winners as they exemplify the talent and professionalism so prevalent here in our WLIA membership.