Sponsors
WLIA could not put on the 2022 Annual Conference without our generous sponsors listed below. If you would like to be a sponsor for WLIA, please see the exhibitor prospectus and exhibitor registration form.
---
Platinum Sponsors
---

GRAEF is a consulting engineering firm with full service team of GIS Professionals. The GIS team encompasses all facets of GIS including data development, data conversions, mapping, needs assessments, implementation planning, systems design and systems development.
We work in desktop, mobile and cloud environments. We have developed a cloud based asset management GIS based system called InfiniteGIS. GRAEF works with all types of organizations, including public clients (communities, towns, counties, state agencies and federal agencies) and private clients (commercial, industrial and individuals). We assist anyone with any GIS from small to large, from simple to complex and from maps to systems.
---

With a team of 300+ innovative problem-solvers nationwide, we stand with integrity behind thousands of projects that strengthen communities and our country's infrastructure, economy, and environment.
Clients notice our project managers' ability to translate and transform every detail into actionable, understandable, smoothly coordinated pieces of a successful project. Side-by-side with our client partners, our project managers serve as the confident, communicative navigators at the helm of each project.
Their tools and expertise include geospatial, civil and municipal engineering, transportation, structural design and inspection, river engineering and water resources, architecture, landscape architecture, environmental, planning and development, and telecommunications and SUE.
---

As trusted advisors in public safety, DATAMARK brings comprehensive, real-world expertise in police, fire, EMS and 9-1-1 leadership roles to Next Generation 9-1-1 transitions. The DATAMARK team leads the industry by shaping rules and legislation, and by building a suite of products and services that ensure accurate emergency response location data in life-critical situations. DATAMARK empowers its team and stakeholder partners to foster trusted relationships and cultivate data integrity for informed decision making. DATAMARK, the public safety GIS team of Michael Baker International, has decades of proven experience in mission-critical government addressing projects. The team works with clients to solve their complex needs, from data quality checks and addressing to workflow analysis and more.
---
Gold Sponsors
---
Since 1945, Seiler Instrument has provided the right tools and technology for those wishing to populate

their GIS field data and get their work accomplished efficiently, productively and within budget. We are the largest Authorized MGIS Trimble Dealer in the United States. Check out our Seiler Mapping Blog at www.seilergeo.com/blog.
NV5 Geospatial, powered by Quantum Spatial, is

North America's most comprehensive provider of geospatial services, providing end-to-end solutions and insights to organizations that need geospatial intelligence to mitigate risk, plan for growth, better manage resources and advance scientific understanding. We combine the widest array of advanced remote sensing technologies with proprietary processes, analytics tools, algorithms, and analysis tailored to meet our clients' needs.
---
Silver Sponsors
---
Cloudpoint Geospatial is a leading provider of Geographic Information Systems (GIS) solutions for

organizations within public works, facilities, land records, utilities, transportation, and engineering sectors.  As your trusted Esri business partner, we help people drive intelligent decision making using mapping technology.  We are here to bring you ArcGIS Desktop, Enterprise, Portal and Online solutions all delivered through the Esri platform.  Our portfolio varies from large asset inventories to big data solutions delivered through the cloud.  Contact Us to enable your organization to get the most out of your location-based data!
Pro-West & Associates is an award-winning GIS consulting firm based in Walker, MN.  Pro-West

supports many Wisconsin cities and counties with creative solutions to their land records challenges, enabling them to provide better public service through accurate information that is efficiently managed and easily accessible. Pro-West has been providing GIS data services, planning, application development, training, and system integration for 30 years and is a 27-year ESRI Business Partner.
---
Bronze Sponsors
---
Our company was formed over 40 years ago, based on a vision to provide superior products and

solutions using a well-built foundation of knowledge and experience. LandNav has a proven record of success that has allowed us to become an industry leader in local government solutions. It takes more than a solid foundation to build and grow a business such as LandNav. It takes a dedicated team of professionals working to provide the very best products and solutions as possible. Our staff believes in meeting LandNav's fundamental mission: "To transform local governments with data and solutions which maximize value for the public."  The LandNav team has developed a variety of industry-leading product solutions to help solve process and workflow needs of counties and municipalities. All LandNav products provide seamless integration for improved efficiencies across multiple departments.  Individualized solutions are available based on county/municipality size and role and department. See more at www.landnav.com,

Esri, the global market leader in geographic information systems (GIS), offers the most powerful
mapping and spatial analytics  technology available. Since 1969, Esri has helped customers use  The Science of Where to unlock the full potential of data to improve  operational and business results. Today, Esri software is deployed in  more than 350,000 organizations including the world's largest cities,  most national governments, 75% of the Fortune 500, and more than  7,000 colleges and universities. Esri engineers the most advanced  solutions for digital transformation, IoT, and location analytics to  create the maps that run the world. Visit us at esri.com/news.
---
Break Sponsors
---
Pro-West & Associates, mentioned above, is also a Break sponsor!


ITpipes turns your pipe inspections into mapped, actionable

intelligence! ITpipes provides you with planning, prioritizing, field collection and data management tools in a fully integrated ESRI Solution. The streamlined data management and powerful reporting features with dynamic mapping take your agency's pipe inspection program from proactive to predictive. Our interoperable ESRI applications provide you with inspection information when and where you need it.
---
Landyard Sponsor
---
Transcendent Technologies is a provider of solutions and services for state, county, and local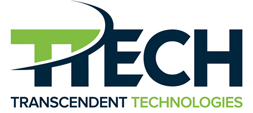 government entities. Our software packages include applications that support parcel management, property taxation, tax payment, general receipting, permitting activities and land conservation. Each software package is designed to integrate seamlessly with other government systems including tract indexes, document imaging, geographic information, and financial systems. This design greatly enhances the land management process, improving efficiency and reducing errors.
---
Map Gallery Sponsor
---
Ruekert & Mielke, Inc. (R/M) partners with communities to provide Municipal Infrastructure

Management that encompasses a broad range of municipal services throughout Wisconsin and Illinois. R/M assists communities in managing water, wastewater, storm water, transportation, municipal finance, electrical, SCADA control systems and construction review. R/M services are centered around technology and feature a cloud-based GIS portal that allows communities to access and manage their infrastructure in a mobile environment. R/M has been serving local people and solving local problems in the Midwest since 1946.
---
Opening Event Sponsors
---
Cityworks, a Trimble Company, is the leading GIS-centric solution for public asset management and

community development. Built exclusively on Esri® ArcGIS®, Cityworks is designed to help organizations manage public assets and associated data, work activities, and business processes. Cityworks is Empowering GIS® at more than 700 organizations around the world.

Municipal Services Bureau (MSB) has been a leader in government revenue solutions since 1991.  We

offer the highest level of cardholder data security (PCI level 1) and are Europay, MasterCard, and Visa (EMV Chip Card) compliant.  We support a variety of payment sources, including Visa, MasterCard, Discover, American Express, JCB, ACH, and e-Check.  We support the newest contactless technologies such as Apple Pay and Google Pay.  We support an array of payment channels, including online, mobile, phone, in-person, and recurring payments.  We can have your new payment platform up and running in as little as 60 minutes.  Your new platform will include real-time analytics, workflows, and system monitoring.  Your dedicated, 24/7 service team is located 100% in the U.S.
---
Wi-Fi Sponsors
---
MasterGraphics, Inc has provided innovative print technology to the engineering and design

community for over 70 years in the central Midwest. Our mission is to provide the most advanced technology to our clients to ensure they have best-in-class processes for leveraging both 2D and 3D printing. Improving our clients' efficiency, competitive advantage, time to market, and innovation by offering state of the art solutions from valued partners is our pledge.
LandNav, mentioned above, is also a Wi-Fi Sponsor!

---
Special Mentions
---
We also thank Esri for the WLIA ArcOnline Organizational Account.