Amazonsmile Makes Donating Easy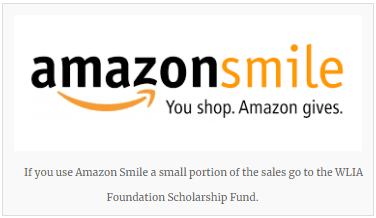 Great news! If you do any shopping through the Amazon shopping app on either iPhone or Android, AmazonSmile is now available for easy setup, which allows you to support the WLIA Foundation, Inc. or another charity:
Open the Amazon Shopping app on your phone
Go into the main menu and tap "Settings"
Turn on AmazonSmile and follow directions to complete setup
Amazon will donate 0.5% of the price of your eligible purchases to the WLIA Foundation, Inc. It's as easy as that!
It's the same products and same prices you love on Amazon at no extra cost to you. You can generate donations, maximize your impact, and support your favorite charity or non-profit. Please note that you may have to renew your AmazonSmile activation to keep donations going throughout the year!
Please visit smile.amazon.com/about for AmazonSmile program details or check out the app!