WLIA Board Member Steps Down and Another Steps Up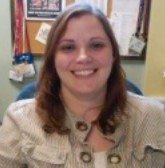 It's with great regret that WLIA announces the resignation of Lauree Aulik from the Board of Directors. While Lauree was on the Board, she served on multiple committees and was a great support in planning our 2021 WLIA Annual Conference. Lauree served as the Fall Education Committee chair and most recently as the Membership and Outreach vice chair. Lauree provided great insight, new ideas, and helpful input to the board. Please join me in wishing Lauree a successful future in all new ventures!
---
Meet Your New Board Member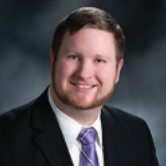 David Buehler, GISP, is the Sr. GIS Coordinator with the City of Marshfield, WI. His involvement with WLIA has spanned over a decade. Whether running a workshop, presenting, helping on committees, or serving as a previous Board of Director as Spring Education Committee Chair/Co-Chair, David has been excited to be a part of it. David is also active in the Municipal User GIS Group (MUGG), helping plan the SIG (Special Interest Group), find content for the MUGG portions of WLIA conferences, and the MUGG Fall Meeting. Through these two organizations, David has really enjoyed getting to know our members and what they care about.
David has worked in the municipal GIS field for over nine years, and in the GIS industry for over 13 years. He holds a Bachelor of Science degree from UW–Whitewater, and a GIS certificate from UW–Madison. Recently, David has also become a small business owner focusing on the agricultural GIS industry. He has benefited greatly from the knowledge he has gained, and friendships he has made at WLIA events. He looks forward to giving back to the organization, and helping further its goals of education, collaborating, and furthering authoritative and accessible Land Information in our State.
Welcome to the Board of Directors David!