Don't Forget Your Maps!
Date posted
February 20, 2023
It's finally Annual Conference and Map Contest week, and the Map Contest Team has one reminder for you…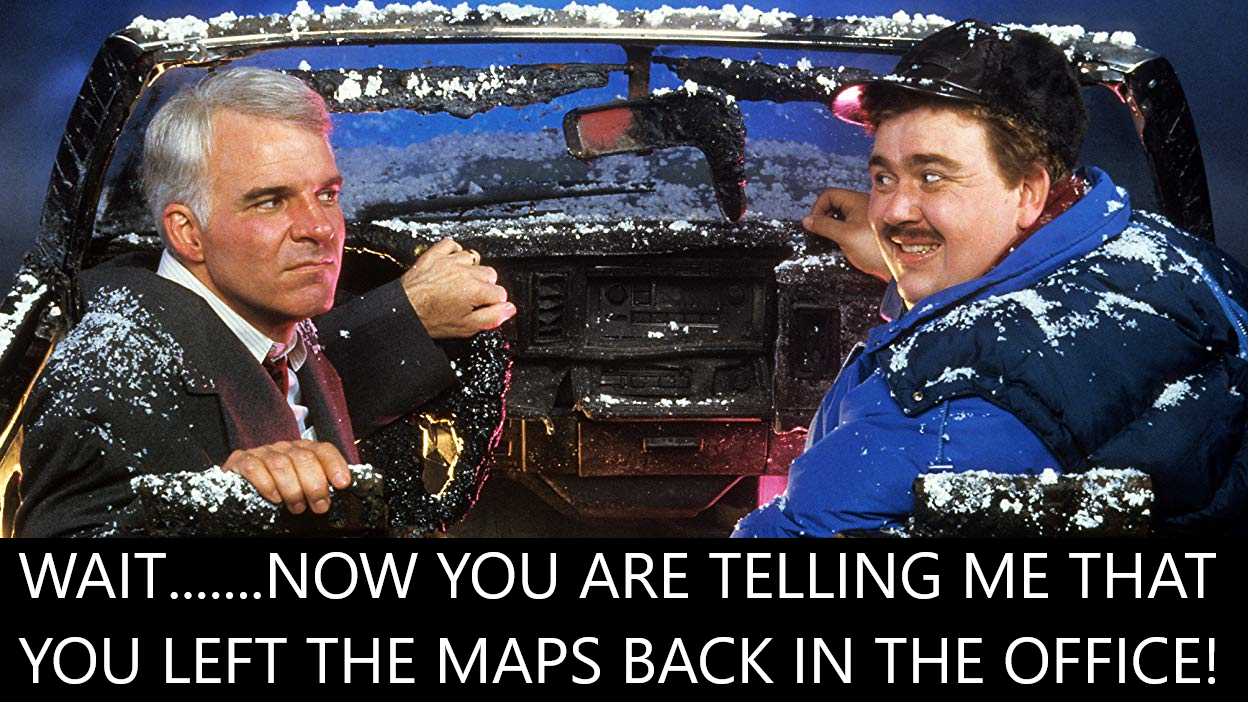 Don't forget to bring your printed (or other physical) maps to the conference!
We need the actual maps at the conference site in order to judge them properly and let folks see them! Several entries had to be disqualified from last year's map contest because the printed copies never arrived at the Map Gallery. Don't let this happen to you! Deliver your maps to the map gallery between 8 and 10 a.m. Thursday. If you are not going to the WLIA Annual Conference, find someone who will be and have them deliver your entry.
If you haven't submitted a map yet, it's not too late! The online registration form will be open until Tuesday and the Map Contest Team will accept walk-up registrations Thursday morning at the Map Gallery.
Pack your maps and drive safely. Hope to see you at the Kalahari soon!
---
Map Contest meme credits go to Jeremiah Erickson, the WLIA's "Meme Master." Thanks also to Kim Meinert for her editorial support for each Map Contest article!