Thanks to our 2023 Sponsors and Exhibitors!
Another Annual Conference has come to an end, and it's time to thank all of our Sponsors and Exhibitors who made the event possible. Platinum Sopnsors Ayres Associates, GRAEF, DATAMARK and Schneider Geospatial, please accept our sincere thanks for everything you do for WLIA. And to all the Sponsors and Exhibitors, even in a snowstorm, you brought your support, your fun, your knowledge, and your energy for us. Thank you. Please visit our Sponsors Page for a full rundown of our Platinum, Gold, Silver, Bronze, and Supporting Members. We hope to see you all back in Green Bay in 2024.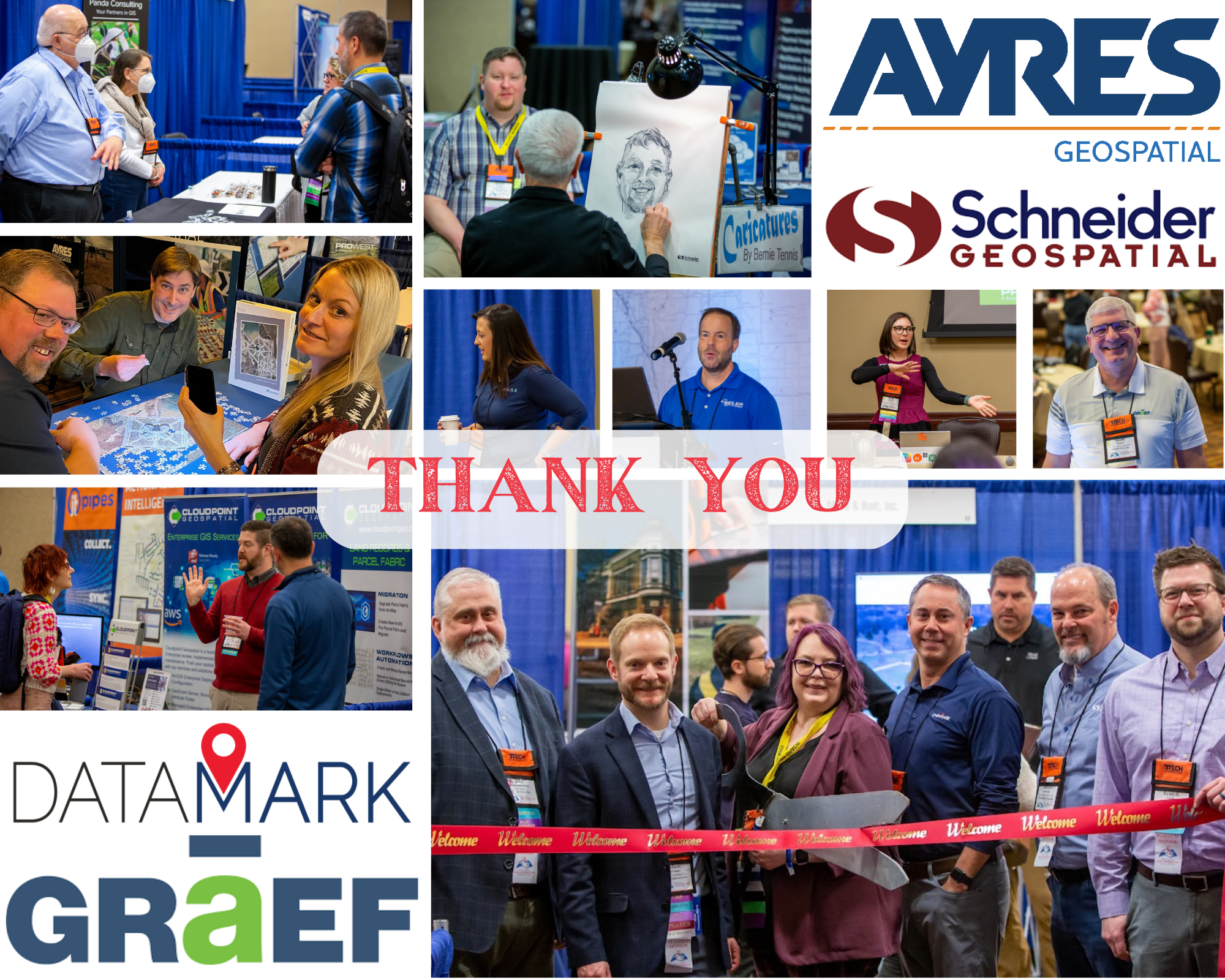 Please enjoy photos by Scott Daniel of just some of our Sponsors and Exhibitors, their booths, and the Reception Night fun they brought. Thanks, Scott!