Governor Evers signed NG911 Grant Funding Program into law
Governor Evers signed Senate Bill 673 into law as Wisconsin Act 261 on April 15th, 2022. Wisconsin Act 261 creates a NG911 GIS grant funding program for county land information offices, for GIS data development and maintenance, to assist in the creation of Next Generation 911. This bill allocated 1.5 million dollars to this grant program which will help ease the burden on the land information community as we implement NextGen 911. WLIA is proud to have been a fundamental part of this endeavor as our members helped lobby, draft bill language, and provide consultation on the technical aspects of why GIS is an essential part of NextGen 911. WLIA looks forward to continued collaboration with the Wisconsin Department of Military Affairs as they administer the grant program that this legislation created.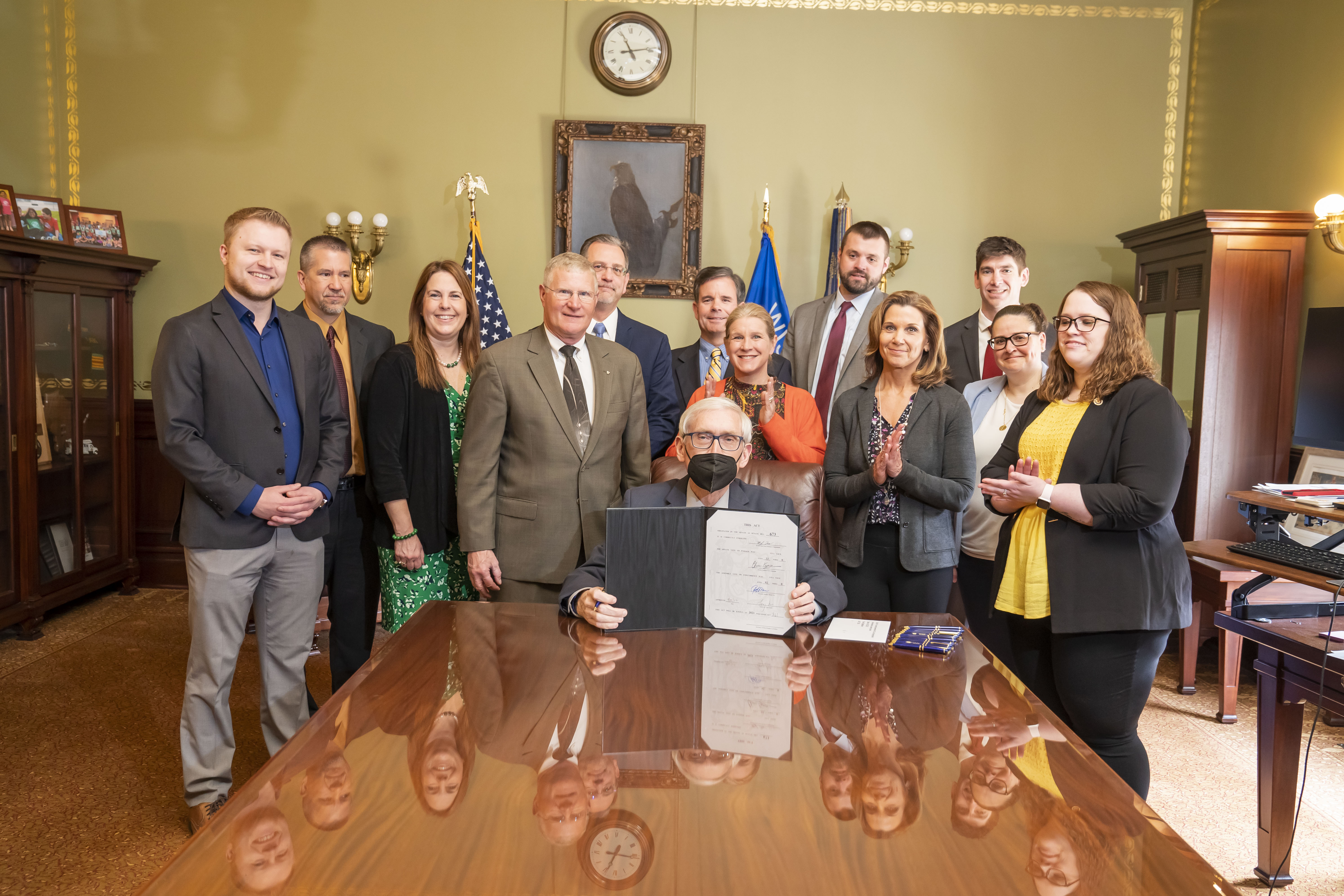 WLIA Board Members Fred Iausly (Technical Chair), Joe Fleischmann (Legislative Vice-Chair), and Nik Anderson (Legislative Chair) attended the bill signing along with WLIA lobbyist Nels Rude and bill authors Senator Marklein and Representative Loudenbeck. WLIA would like to thank all of our members who invested their time into the creation of Wisconsin Act 261 and all those outside of our organization who supported this effort. This was a great example of the impact that the Wisconsin Land Information Association can have on policy and legislation within the state.