Privacy Shielding Week
Date posted
October 27, 2023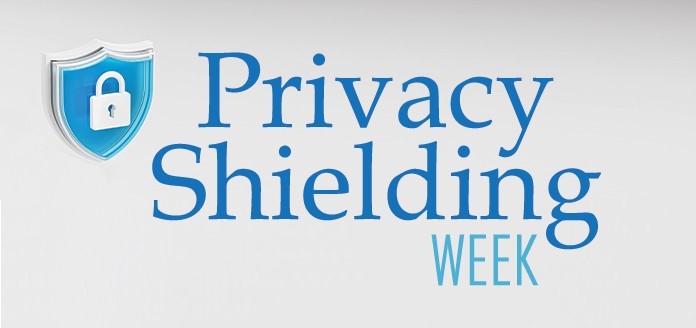 From our friends at the Property Records Industry Association (PRIA):
You are invited to learn more about Privacy Shielding/Daniels Law, with free webinars from Fidlar Technologies. The week of Nov. 13th, Fidlar is hosting "Privacy Shielding/Daniels Law Week." Each day, we will host a FREE, 45-minute webinar where a panel of experts from across the United States will educate you on a different facet of the ever-evolving Daniels law legislative requirements and how they ensure compliance.
Session 1: How did it all begin?
Monday, November 13 | 10am CST
An overview of the origins the Daniel's Law legislation from someone who has been involved from the beginning.
Speakers:
Joanne Rajoppi, County Clerk, Union County, NJ
Elizabeth Blosser, Vice President, Government Affairs, ALTA
Session 2: How has it grown?
Tuesday, November 14 | 10am CST
A panel of counties from various states discuss how they are interpreting the federal legislation and elaborating on it for their state.
Speakers:
Christie Willis, Orange County, FL
Leslie Hoffman, Maricopa County, AZ
Sandy Micheli, Wyandot County, OH
Mary Dempsey, St. Charles County, MO
Session 3: What are the effects?
Wednesday, November 15 | 10am CST
Representatives from the private sector will give an overview on how this legislation has changed their practices.
Speaker:
Chuck Ferguson, CLS, Assistant Vice President/Senior Commercial Examiner Fidelity National Title Group, Florida Agency Operations
Session 4: Who should be aware?
Thursday, November 16 | 10am CST
The legislation goes beyond just one or two offices in the county. Presenters will explain how entire counties are adapting to the new requirements.
Speaker:
Kristen Anderson, Business Operations Manager, Transcendent Technologies
Session 5: What can we do?
Friday, November 17 | 10am CST
For the past few years, Fidlar has been working on a solution to help individual offices and entire counties stay compliant with the privacy shielding legislation. We will give a short overview of our product, Citadel, and how it makes the requirements manageable for counties everywhere.
Speakers:
David Callaway, Product Manager, Fidlar Technologies
Clint Heitz, Partner Relationship Manager, Fidlar Technologies