Member Spotlight: Emily Champagne
Date posted
October 27, 2023
We've brought back the Member Spotlight series so we can all get to know each other better. Do you know a WLIA colleague that you think people should know? Let us know at communications@wlia.org and send us their contact information. We may not get to everyone, but we'll try!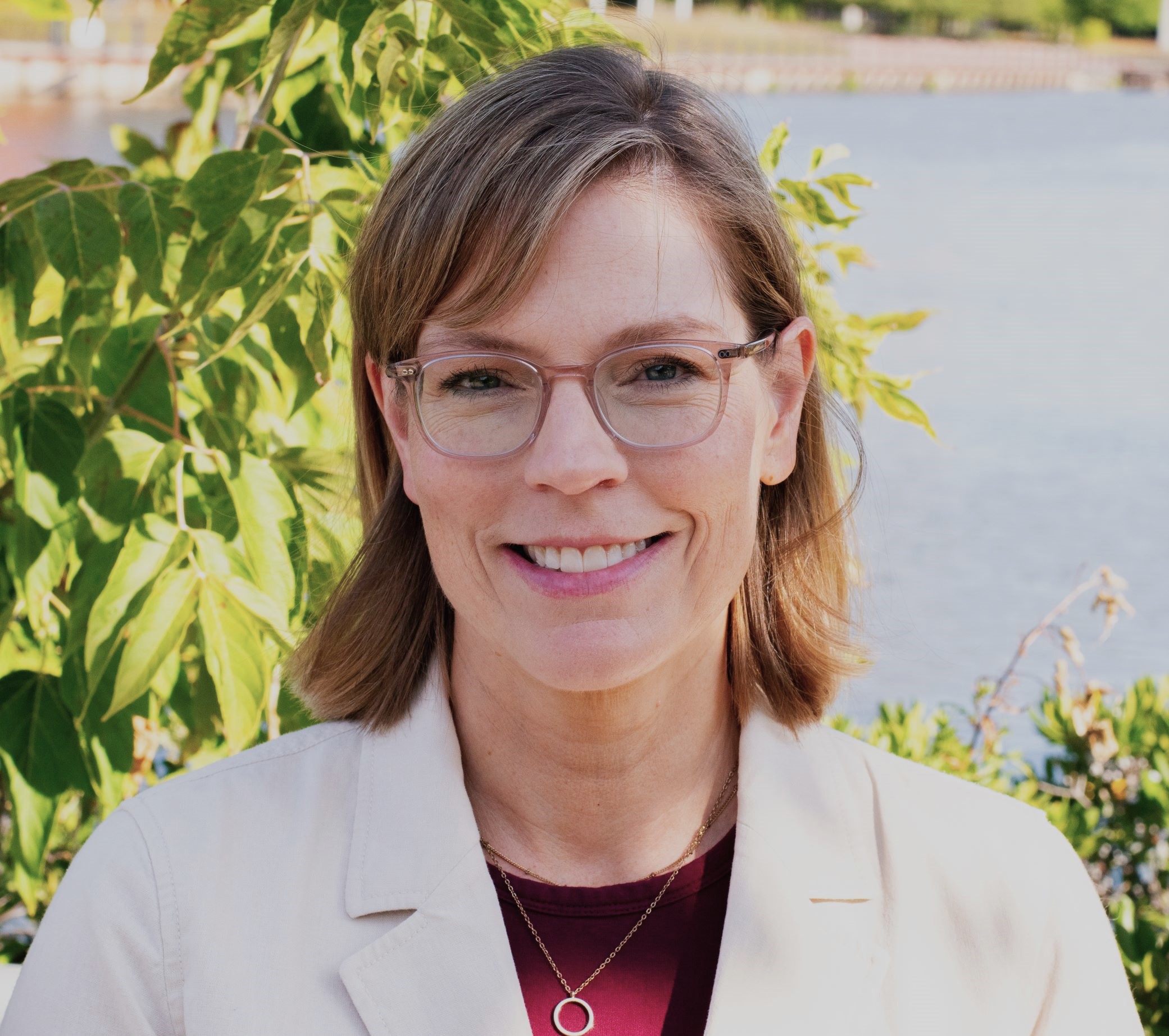 Today's spotlight is on someone I consider both one of my GIS heroes and a friend who I don't see nearly as often as I'd like. Emily Champagne was one of the first women in local GIS that I met when I started at the County and she was at the City of Muskego, and it's been a hoot watching where her career has taken her. Emily is currently the Geospatial Manager for Milwaukee Metropolitan Sewerage District and has been there for 12 years. She attended the University of Wisconsin - Madison and University of Minnesota (Twin Cities).
How did you come to your current profession or job?
I originally went to college to study natural resources and forestry at the University of Minnesota. One of the last classes I took before graduating used Esri ArcINFO software for remote sensing. I was also working at the Minnesota DNR at the time and ArcView was starting to be used for mapping urban forestry and prescribed burn projects. I loved learning about this new software and jumped at the chance to extend my education into GIS. I was part of the first group enrolled in the UW Madison GIS Capstone Certificate Program.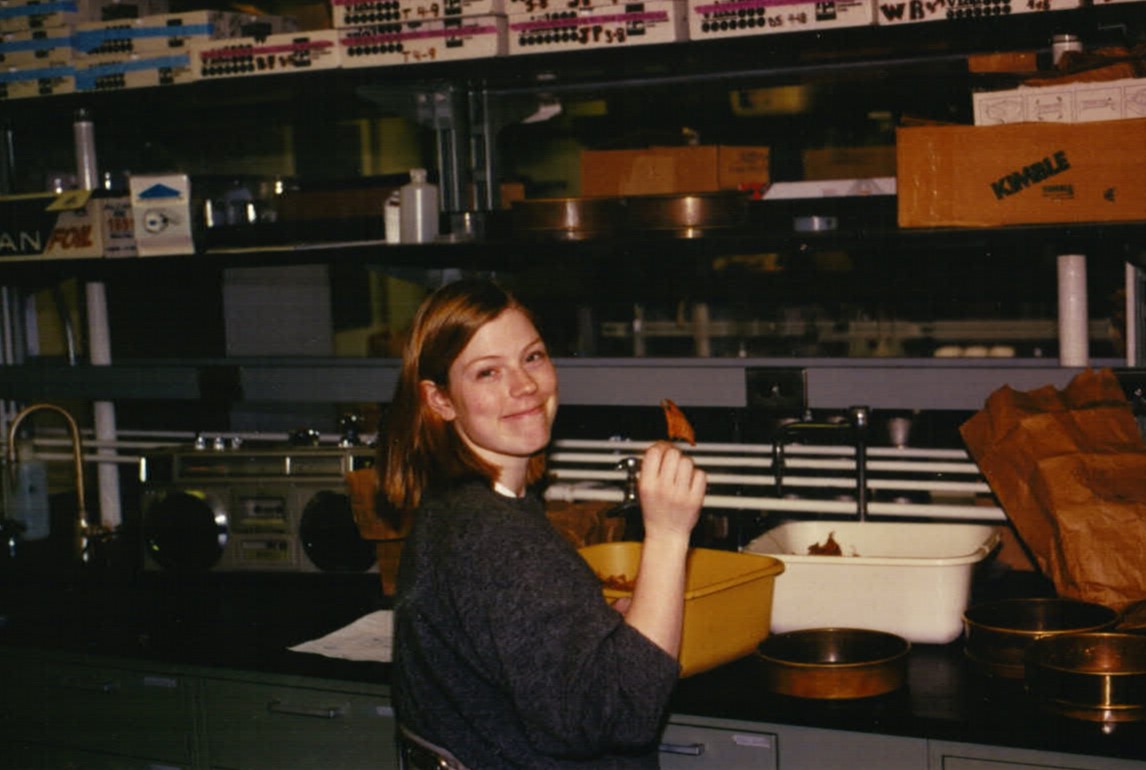 I started working with water/wastewater GIS at the City of Muskego, trying to convince a skeptical public works staff to try (and trust) an ArcIMS map application I configured. That led me to the consulting world at AECOM where I expanded my utilities GIS expertise on different client projects. In 2011 I applied for a GIS Analyst job at MMSD and switched back to the public sector. I love the complexity of utility-related data and how GIS is used in nearly every aspect of the water industry. I now manage the Geospatial department at MMSD, so I'm responsible for GIS as well as CAD and Building Information Modeling (BIM).
What's your most favorite part and least favorite part of your job?
Do I have to pick just one? I love the challenge of gaining a new skill (like learning to edit 3D GIS objects or writing a script expression that works). Geomentoring students is also a favorite. Teamwork and collaboration are important at MMSD and I enjoy having the opportunity to work on interdepartmental and multi-agency projects. No silos here!
I don't really have a least favorite part – I love my job! However, I'd say answering surveys – I much prefer to talk about maps and data than myself.
What's the best advice someone has ever given you?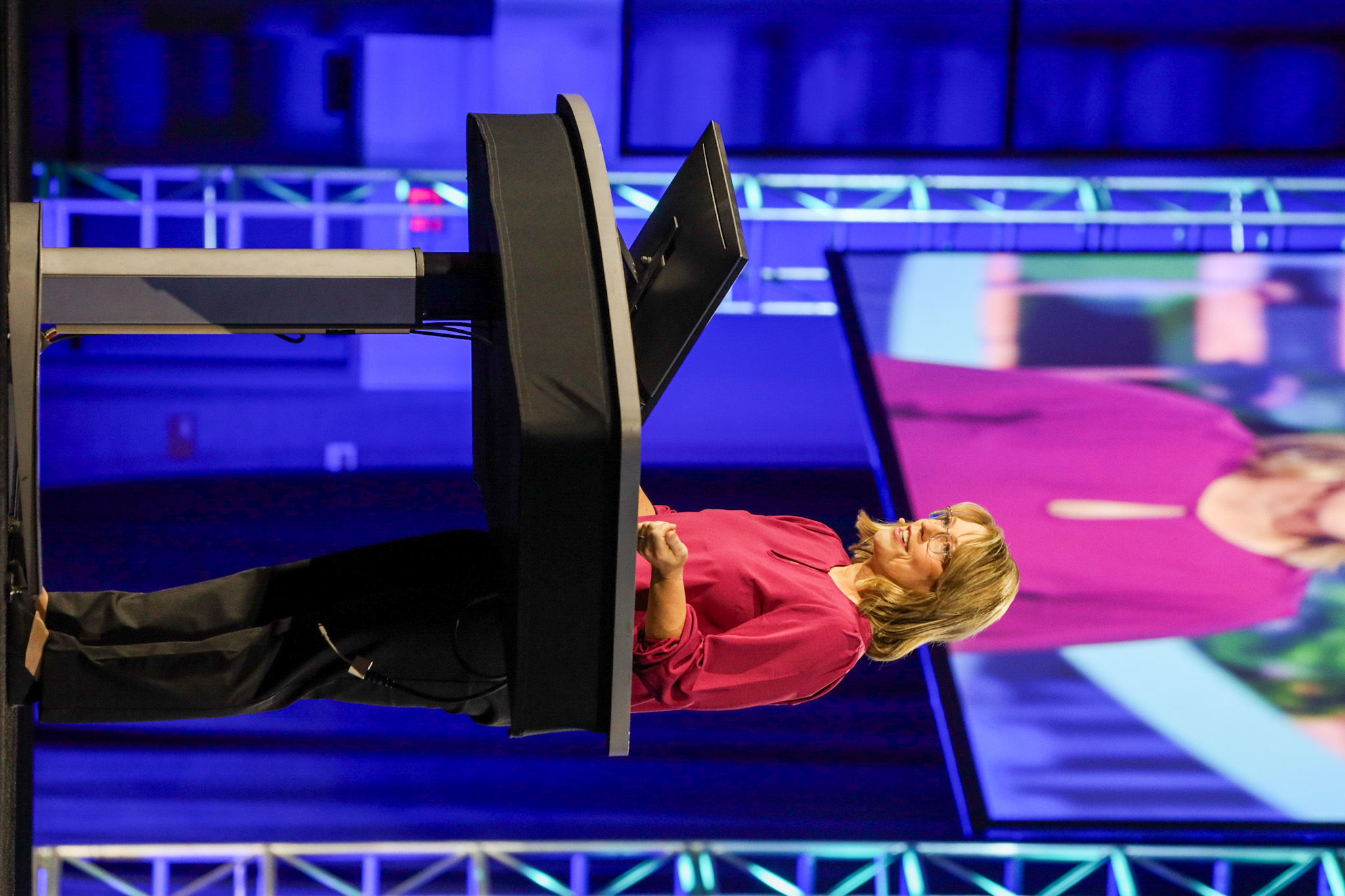 Ask questions and listen! The quietest person in a meeting often has the best idea or insight. I try hard to do better at active listening.
Is there any special technique that you use to get better at active listening?
This is more challenging as our organization has moved most meetings to virtual. Without the social cues you get with in-person meetings, its harder to communicate and keep everyone engaged and feel like they are being heard. I don't think there is one perfect solution for this. Some people prefer the virtual environment and others are better talking in person or prefer one-on-one meetings. I try to concentrate and ask follow-up questions. Be flexible and adapt to what environment brings out the best for each staff member.
What do you like to do for fun? (Hobbies, volunteer work, etc)
I enjoy almost any kind of outside activity – hiking, biking, skiing, gardening, etc. Currently I'm volunteering as a parent mentor on my daughter's high school FIRST™ robotics team. I'm amazed at the mechanical and programming skills the kids learn and how they work together as a team. Robotics competitions are very entertaining!
What's something most people wouldn't guess about you?
I'm huge fan of The Cure - I got to see them in concert for the first time this summer!
What took you so long to see them?
I was always in the wrong place - wrong time when they had a North American tour. I did stand in line overnight with a friend buying tickets to a Cure concert in Minneapolis – even though I knew I wouldn't be able to go (I had a summer job at Yellowstone National Park). This was back in the 90's before Ticketmaster, obviously. The 2023 concert was amazing and totally worth the wait!
Are you involved in any other professional organizations?
The Esri Wisconsin User Group (EWUG). I've been part of the all-volunteer conference planning committee for many years. Shameless plug: EWUG Conference is Nov 9-10 at the Lambeau Field Atrium in Green Bay. Registration is open and it's a great opportunity to learn and network with other Esri users!
*Photos provided by Emily with credit to Esri for her picture on stage at the Esri Infrastructure Management GIS (IMGIS) Conference in Palm Springs this past month where she demonstrated MMSD's BIM 3D Model viewer of Jones Island WRF.