Spring Regional Spotlight: And now for something completely different...
As the Spring Regional Meeting approaches, we bring you highlights from the agenda. Today, we take a closer look at the prestation from Tanya Andersen of the UW-Cartography Lab who is joining us on Wednesday. If you haven't registered yet, head on over to the Spring Regional Event Page for registration and hotel information!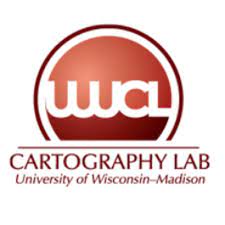 What do you tell people you do for work when they ask? Tanya Andersen is bringing a more interactive approach to the Spring Regional so we can explore that together. Then she'll explain how developing a K-12 curriculum ties into how we communicate spatial fields to people who aren't in the know and how that curriculum can be an amabassador for spatial technology.
The second point of interaction will be to describe how people who do the work we do impacts how we see the world. How do you see the world differently because of your training and experience than your neighbor? Tanya will talk more about how we work personal experience into each of the lessons and show examples. You'll be invited to share ideas about what YOU would want kids learning as we prepare the next generation in a multitude of fields to use spatial technology for good decision making and data gathering. She'll close with an activity that is sure to be thought-provoking and fun.