Recognizing Award Winners!
The Wisconsin Land Information Association held its 36th Annual Conference February 22nd - 24th, 2023. As part of the conference, WLIA recognized individuals and organizations for their significant achievements or service to the land information community. Congrautlations to all our recipients this year for a job well done.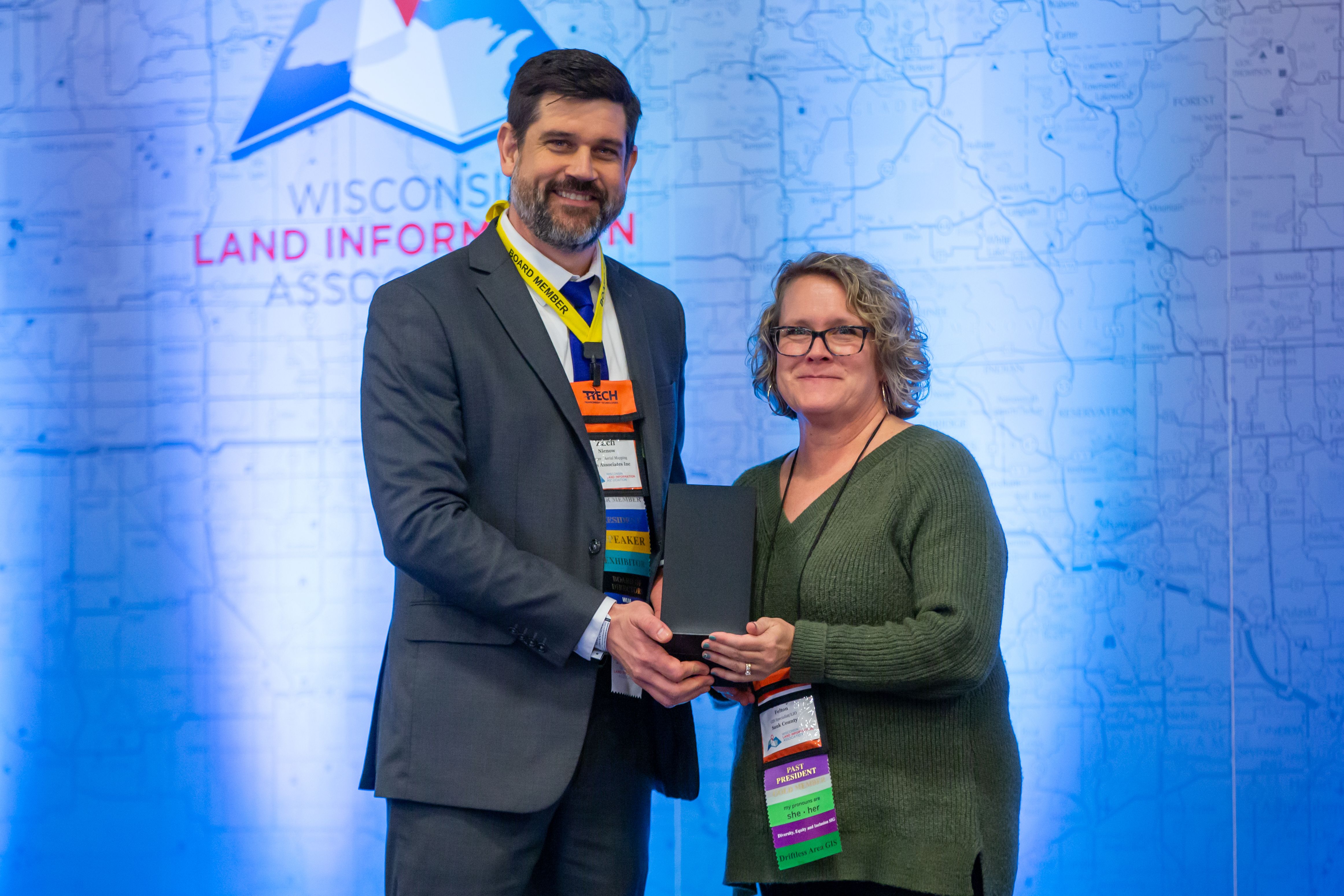 Allen H. Miller Sustained Service Award: Kelly Felton
Given to an individual or organization that demonstrates sustained service to WLIA and the WLIP, through continued exemplary contributions. The Allen H. Miller Sustained Service Award is named after the first WLIA President, friend and supporter.
Kelly has been a staunch WLIA supporter, Past President and Board Member and has helped organize many events over the years. Her guidance will continue to leave its mark on the association.
---
Emerging Leader Awards: Brittany Rickey (Dunn County), Hayden Elza (SCO, not pictured), and Megan Roessler (City of Waukesha)
Given to an individual in the first 7 years of their Land Information/GIS career who demonstrates exemplary individual technical achievement and/or leadership within the Wisconsin land information community.

---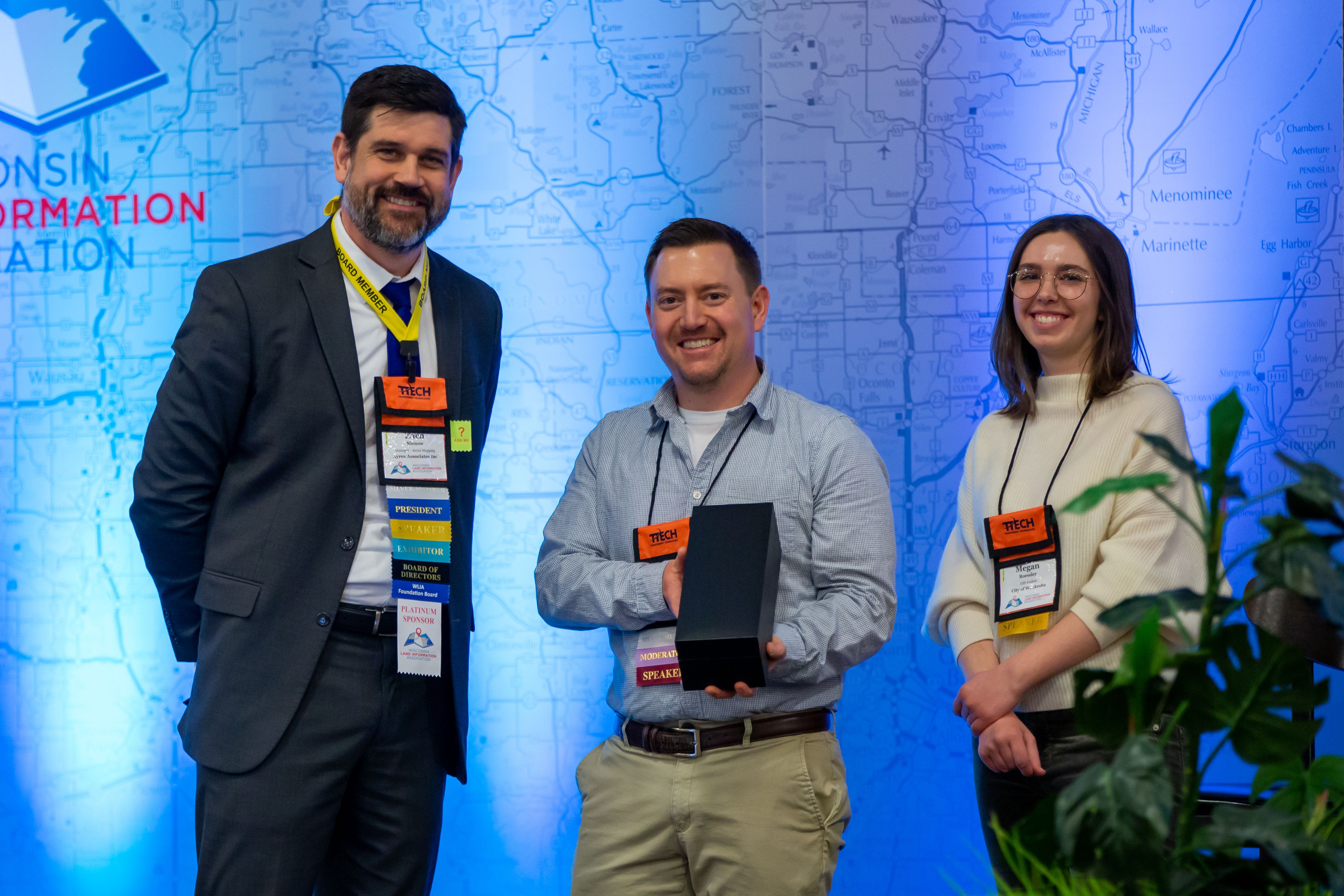 Government Achievement Award: City of Waukesha
Given to a municipal, town, county, regional planning commission, state, federal, or tribal government or consortium that has demonstrated excellence in one or more of the following areas: innovative and efficient use of resources (best "bang for the buck"), sustainable development of critical local, regional, or statewide geospatial datasets, implementation of creative cooperative agreements, creation of innovative applications and information services that improve the delivery of government services to citizens.
---
Friend of Land Records Award: Rep. Amy Loudenbeck and Sen. Howard Marklein
Given to an individual or organization that is not a WLIA member and has contributed to the success or advancement of land records modernization in Wisconsin.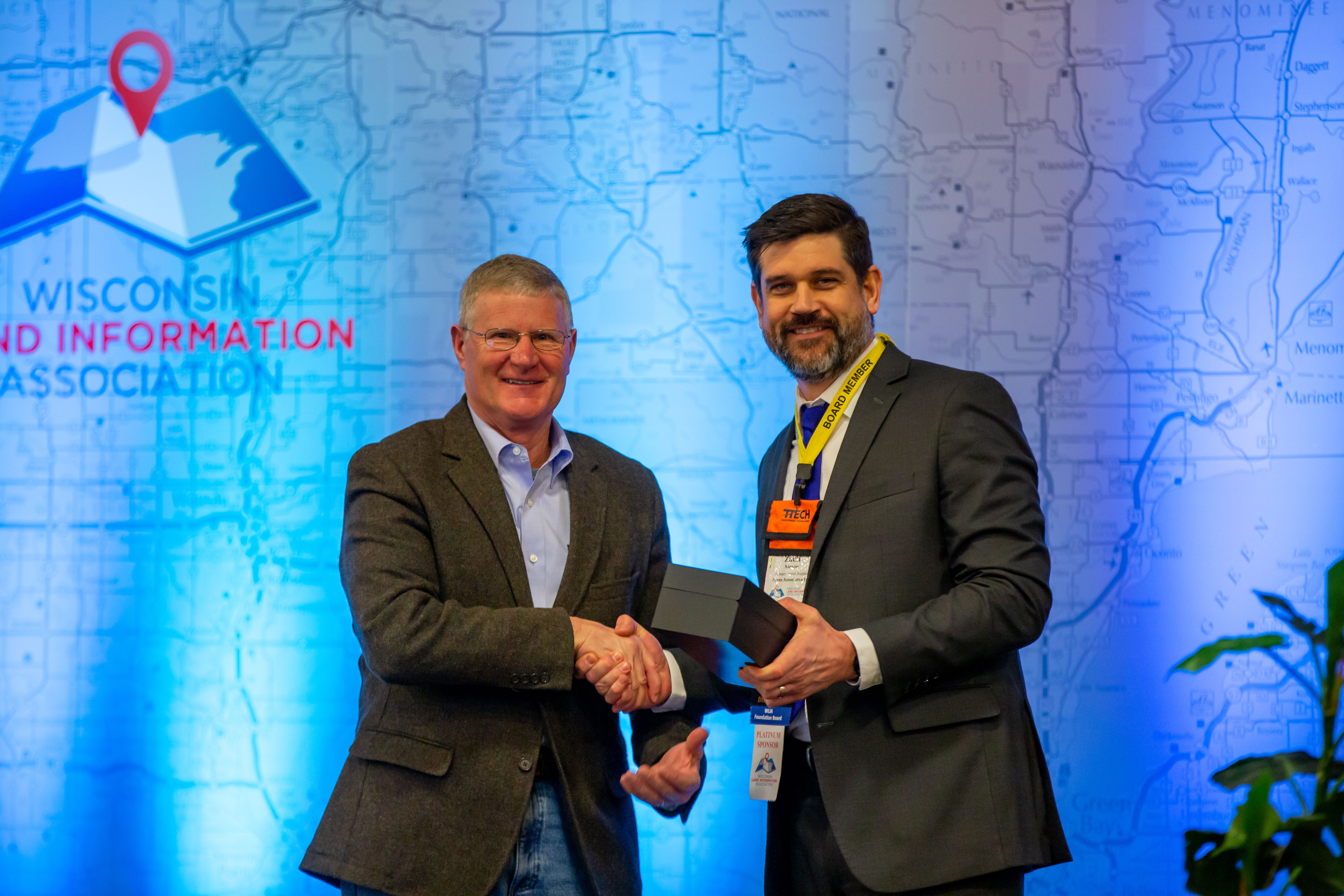 ---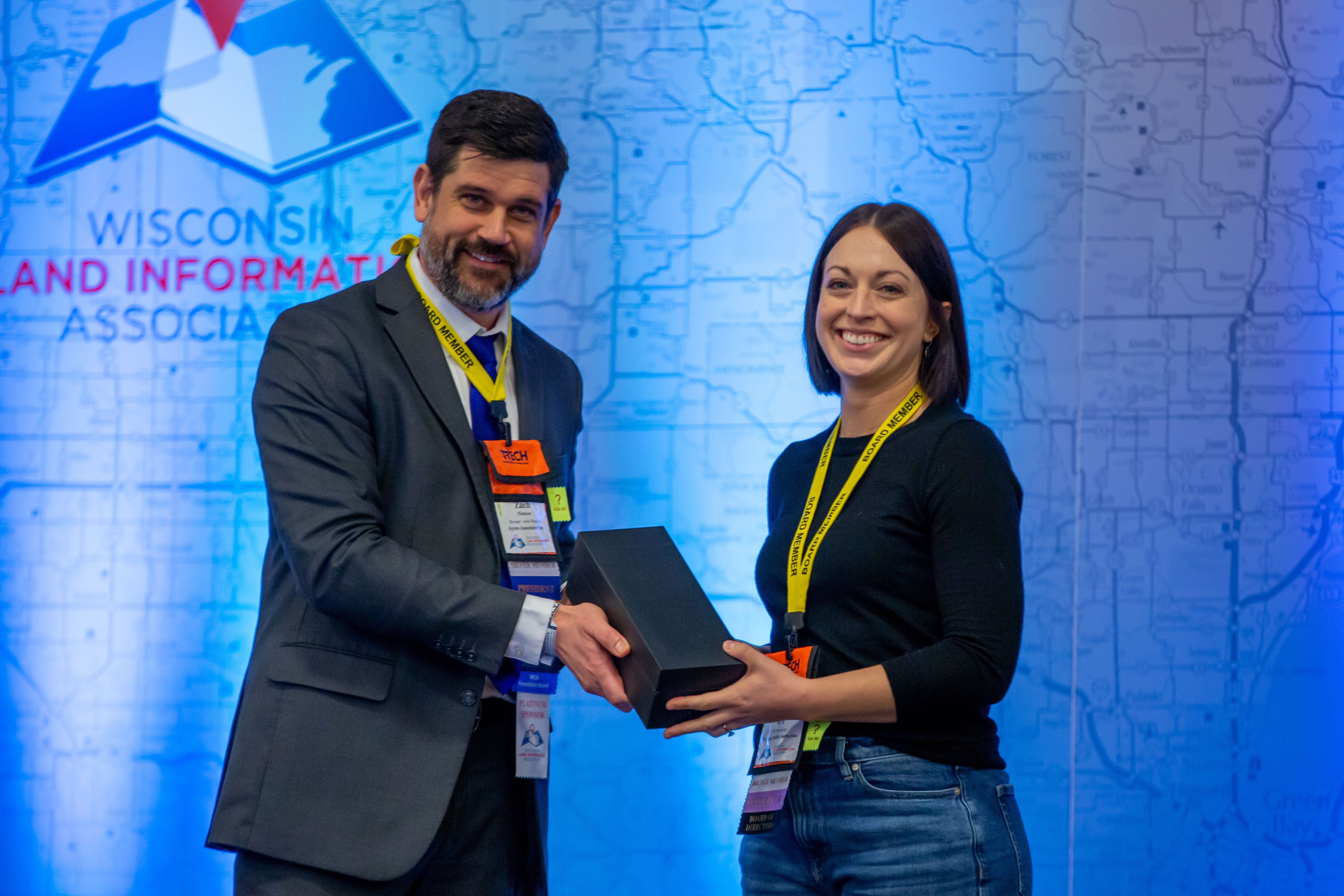 Outstanding Contribution Award: Shelley Witte
Given to an individual or an organization that is a WLIA member and has made a substantial contribution to WLIA activities or the Wisconsin Land Information Program (WLIP).
...
...
---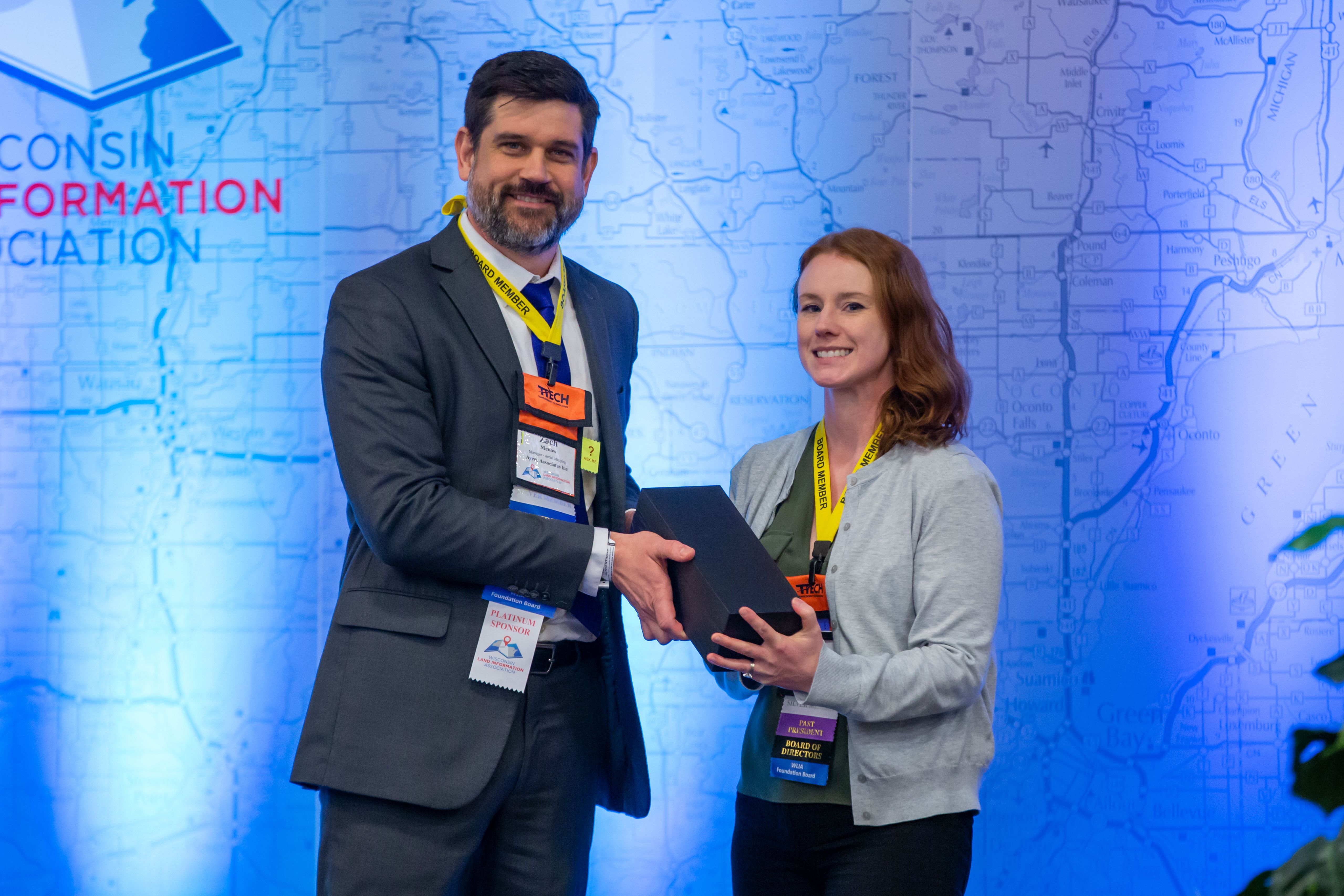 President's Award: Carmen Novak
The President's Award is a meritorious award given at the president's discretion. The president may select someone at their discretion based on the support that person offers the president or the association.
...
---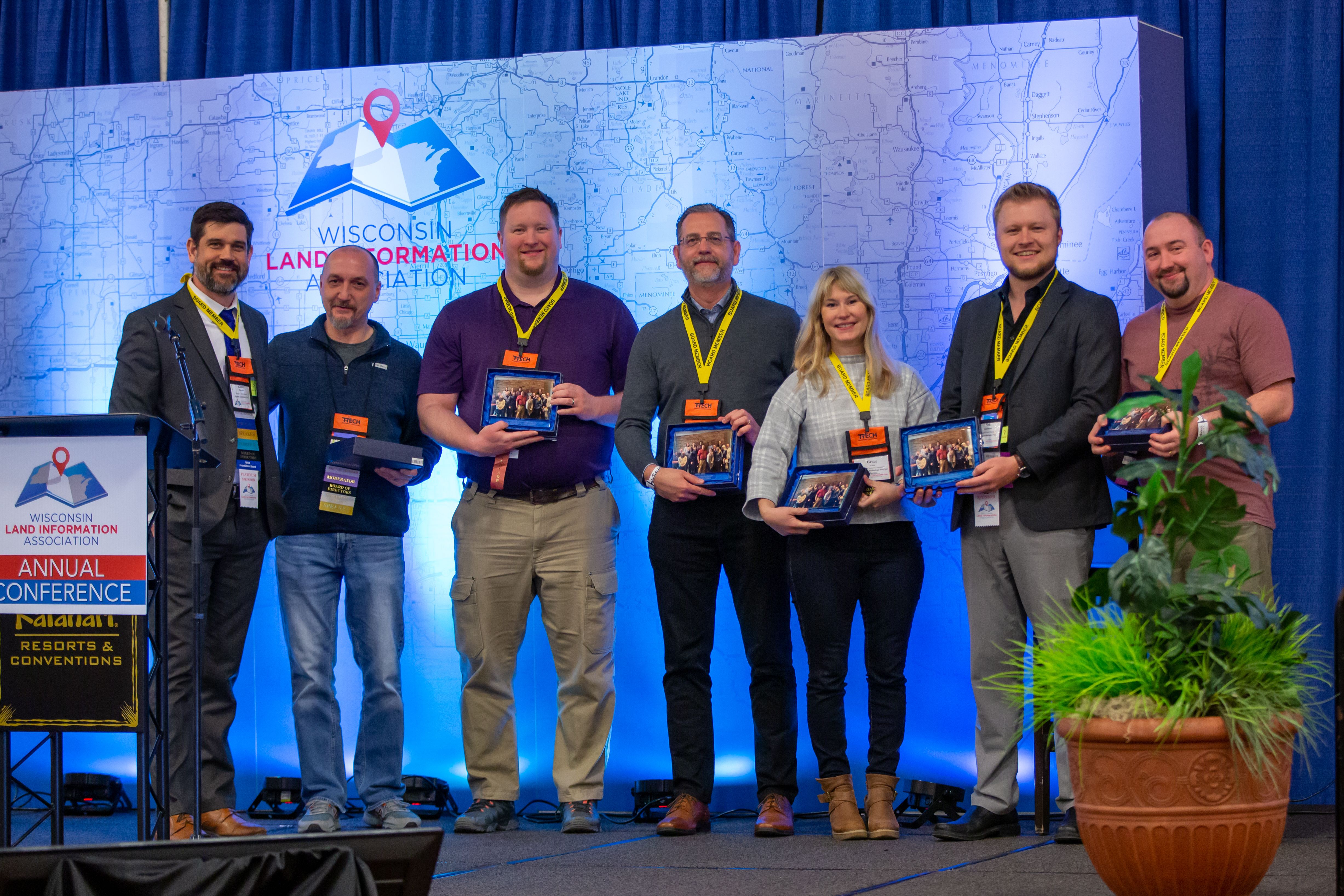 Distinguished Service Awards
The Distinguished Service Award is given to outgoing Board members in recognition for their service to the Association.
Our outgoing board members are:
Niklas Anderson

David Buehler

Fred Iausly

Joe Martell

Zach Newton

Grace White
---
Outgoing President Award: Zach Nienow
Thank you Zach for all of the hours and effort you've put into WLIA. Just a few more as you move into the Past President role...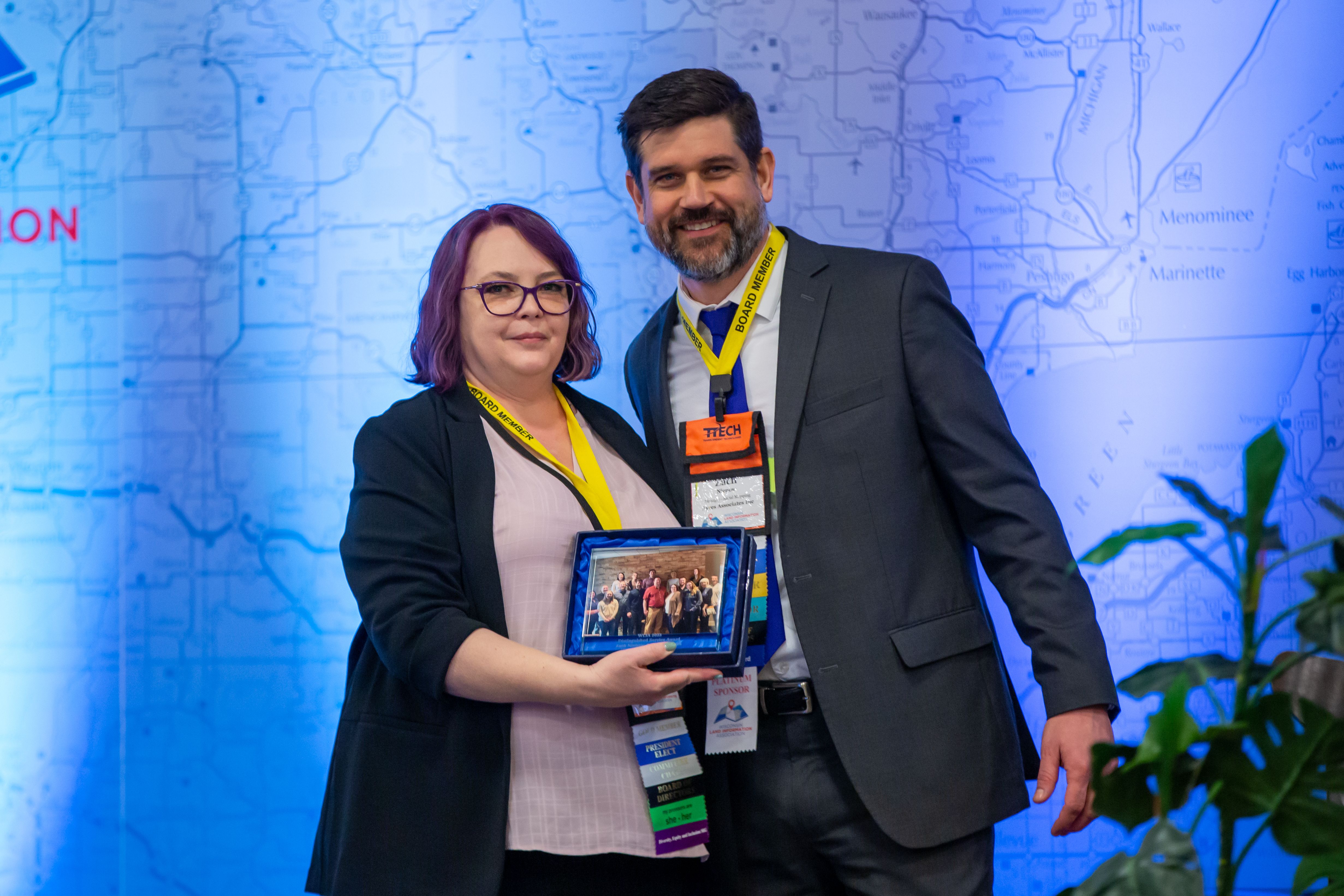 Photo credit: Scott Daniel