Workshop Spotlight: Chris Dunn hosts Legal Issues in GIS
Date posted
January 12, 2023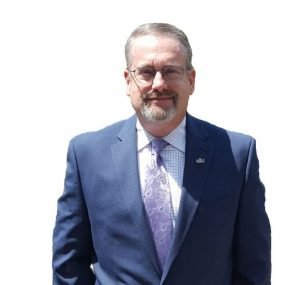 Chris Dunn from GeoVelo Geospatial Forensics will be hosting a pre-conference workshop titled Legal Issues in GIS in the Marula Room from 9:30 AM to 12:30 PM. Chris is a licensed Missouri attorney and has an extensive background working with geospatial issues. His previous workshop at a past WLIA conference was a crowd pleaser and I am sure that you won't be disappointed. I am looking forward to this workshop and recommend you consider it.
The workshop will be divided into three segments - the first hour deals with geospatial case law focusing on your personal legal liability, copyrights, contracts, open records, and more. The second hour will focus on how people in the geospatial industry end up in court. The third hour will be about geofence warrants. This is an emerging legal issue based on locational data often derived from smart phones. If you have followed the murder case in Moscow, Idaho, it appears that geospatial evidence was used in order to link the suspect to the scene.
You can learn more about Chris Dunn "Cartographer at Law" and GeoVelo at https://geovelo.com/
Don't forget if you sign up for a morning and an afternoon pre-conference workshop you get lunch for free from 12:30 to 1:30 PM!
For more information on the 2023 Annual Conference click here!