2023 Annual Conference Virtual Option
An abbreviated conference experience for those who can't attend in person.
---
Thursday, February 23, 2023
at
8:00 AM (CST)
to Friday, February 24, 2023 at 12:00 PM (CST)
Zoom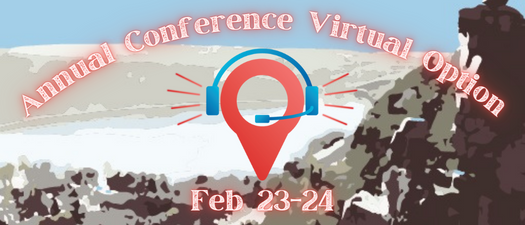 We're trying something new this year! To make our conference more accessible to those who don't typically attend our in person events, we have a select track of six presentations that we are offering in a Hybrid Track. While you won't get the "Full Conference Experience" we hope this selection will help empower you to do more with your programs.
Fees for the virtual option are:
Member: $150
Non-member: $225
Keep in mind that an individual membership is $65*. (Student membership is free!) It will be cheaper to become a member and then register than it will be to attend as a non-member.
*New member discounts available.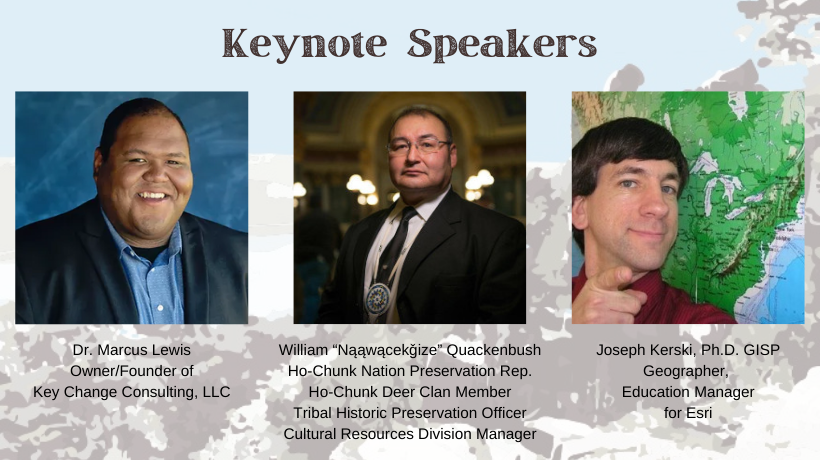 Agenda
Thursday, Feb 23rd
8:30a - 9:45a - Welcome by Paul Wolter and Keynote by Bill Quackenbush*
10:30a - ArcGIS Arcade Fundamentals*
11:30a - Improving the Accessibility of Your Web Maps
---
12: 50p - 1:35p - Lunch Keynote by Dr. Marcus Lewis*
---
2p - Developing Guidelines to Resolve Addressing Conflicts*
3p - Using GIS for Erosion Control Inspections*
---

Friday, Feb 24th
8:45a - 9:30a - Welcome and Keynote by Dr. Joseph Kerski*
10:30a - Processing Drone Imagery on a Budget*
11:30a - Improving Special Event Planning Workflows with Esri's Special Events Operations Solutions*
*Recorded
---

Our famous WLIA Foundation Silent Auction is back! If you have a fun item to donate or want to provide an experience to a WLIA Member, use our Silent Auction Donation link to enter the item and upload a picture. You can still bid on items even if you don't attend the conference. Most items will be shippable, or feel free to arrange a pickup with an in-person colleague. For more information, see this news post.
(Please note: Registering for this event DOES NOT register you for the in-person event. If you register for this event and would like to attend in person, you will need to contact us to cancel your registration and register for the in-person event.)
For More Information: