Barb Gibson Receives The Allen H. Miler Sustained Service Award
The Wisconsin Land Information Association held its 34th Annual Conference February 15-19, 2021. As part of the conference, WLIA recognized individuals and organizations for their significant achievements or service to the land information community.
Barb Gibson of Vilas County, now retired, was presented with the 2021 Allen H. Miller Sustained Service Award.
The Allen H. Miller sustained service award is given to an individual or organization that demonstrates sustained service to WLIA and the WLIP, through continued exemplary contributions. The Allen H. Miller Sustained Service Award is named after our first President and continuing friend and supporter.
Barb is a long time contributor to WLIA and deserved recognition for her service. This award is a great opportunity to recognize her for her contributions to WLIA, the WLIP, and Vilas Co land records modernization. Barb is one of a kind, and her voice and imprint on WLIA and WLIP will have a positive impact for a long time.
Congratulations and thank you Barb!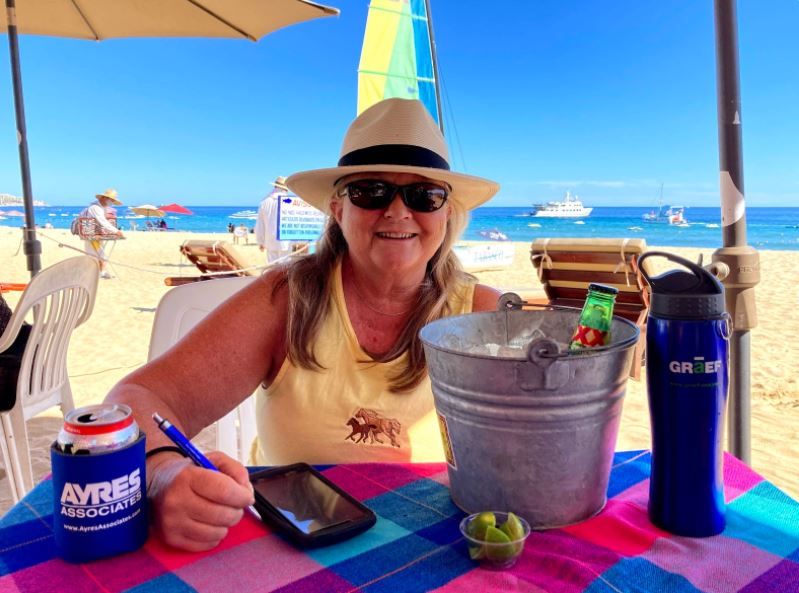 I want to thank you and WLIA again for this recognition, but more importantly for the support from the members over all these years. It takes a "village" to accomplish great things. I always felt like I was just doing my job as best as possible, and I tried to surround myself with positive, energetic, smart people. WLIA is a community which embodies the qualities that I always sought out during my career. I made so many great memories and experienced many learning opportunities….. The people involved in the organization have always been the key for me. I made lasting friendships through the association. Friends who have helped me navigate through professional as well as personal hardships and success. I am indebted to WLIA for bringing a diverse group of people together to pursue a common goal.

Thank you WLIA.

Barb Gibson