Introducing Hamideh Moayyed – 2020 Damon Anderson Memorial Scholarship Winner
Date posted
February 3, 2021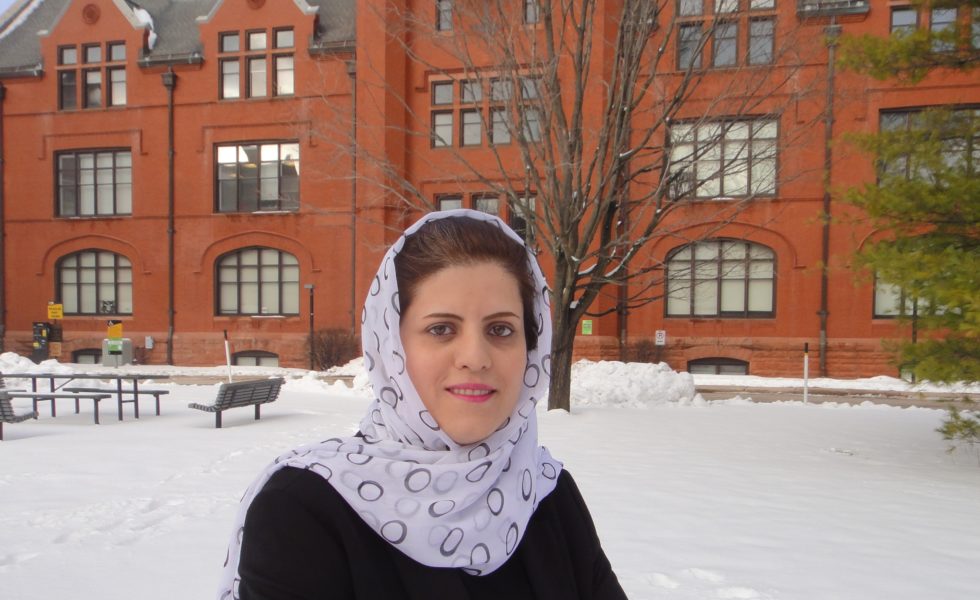 Hamideh Moayyed
University of Wisconsin Milwaukee
Hamideh is an Urban Studies PhD student with a concentration in Transportation Planning and anticipates graduating in Summer 2021. After graduation she plans to work as an expert transportation planner in a public or private transportation organization and use her knowledge and valuable experience to improve the quality and accessibility of transportation services, especially for underserved and vulnerable communities in the United States.
As an undergraduate Hamideh realized that she wanted to become a female leader in urban transportation planning. To that end she took an Introduction to GIS course, and was intrigued by the practical sides of GIS. Discovering such a powerful tool that specifically enabled her to visualize data over time, and analyze trends were really fascinating to her. Currently, her favorite application is ArcGIS StoryMaps, "What I like most about story maps is that not only GIS professionals, but anyone else regardless of their GIS experience can use it to create maps, and add other digital media such as images, videos, sound, and text to tell their stories, and share it with others."
While focusing on her studies Hamideh also found time to volunteer in many public and non-profit organizations including the Milwaukee Christian Senior Center, the ERAS Senior Network in Waukesha County, and the U.S. Consolidated Farm Services Agency in Racine County. Getting involved in the projects of these organizations was a great opportunity for her to get valuable job experience and more importantly to serve the local community.
When not studying or volunteering in the community, Hamideh enjoys reading books, listening to music, watching movies, and planting flowers.