Brannick Beatse Receives Emerging Leader Award
Date posted
March 15, 2022
The Wisconsin Land Information Association held its 35th Annual Conference February 23rd - 25th, 2022. As part of the conference, WLIA recognized individuals and organizations for their significant achievements or service to the land information community.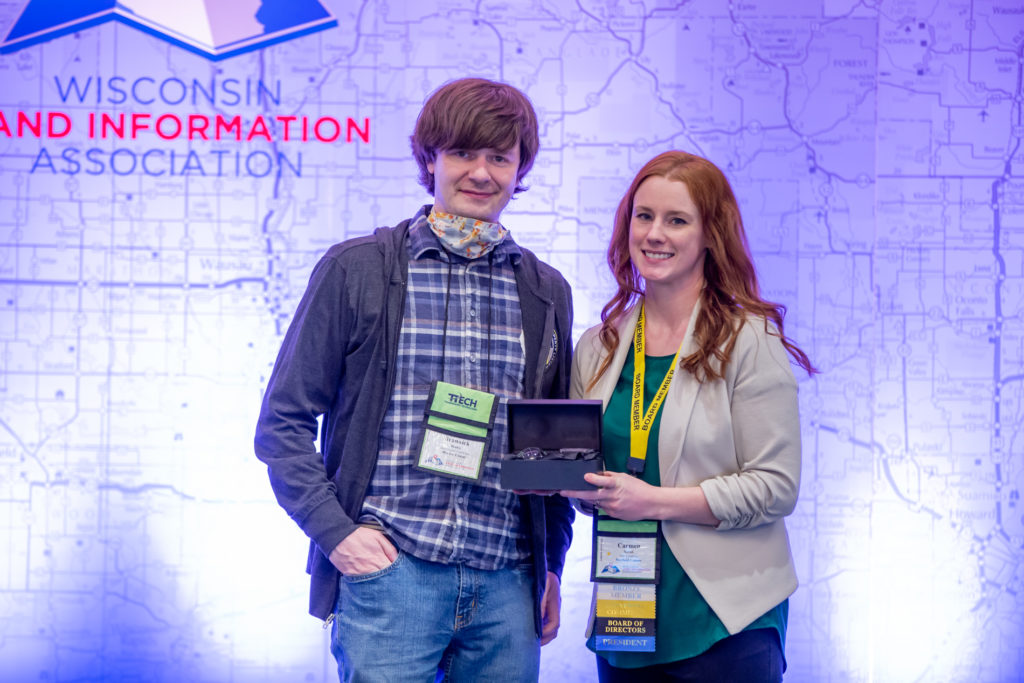 Brannick Beatse of Monroe County was selected as a recipient of the Emerging Leader Award.
The Emerging Leader Award is given to an individual in the first seven years of their Land Information/GIS career who demonstrates exemplary individual technical achievement and/or leadership within the Wisconsin land information community.
Brannick was hired on at Monroe County in 2016 as a Real Property Coordinator. Prior to that he worked for the Ho-Chunk Nation in Black River Falls. Brannick recently completed a stint as the Wisconsin Real Property Lister's Association President.
Brannick hasn't hesitated to dive headfirst into subject matter pertinent to his role as a Real Property Lister for Monroe County. He's always maintained a certain style of open communication and asks questions to further understand the reasoning behind what he's expected to do. He's able to recognize reliable resources, reference material, and statutes which he uses to build a strong foundation for his work assignments.
Brannick has stepped up to help fill leadership roles within the Real Property Lister Association (including President, Legislative Committee, Parliamentarian), and quickly discovered a successful method of balancing family and work during a pandemic by arranging his working schedule to help keep the load flowing smoothly. He's sure of his words as he speaks, and he has consistently defined his work boundaries as a professional which allows him to remain focused on the responsibilities he must carry.
Congratulations to Emerging Leader, Brannick Beatse!