Welcome to the Winners' Circle! - 2022 WLIA Map Contest Awards
Date posted
March 15, 2022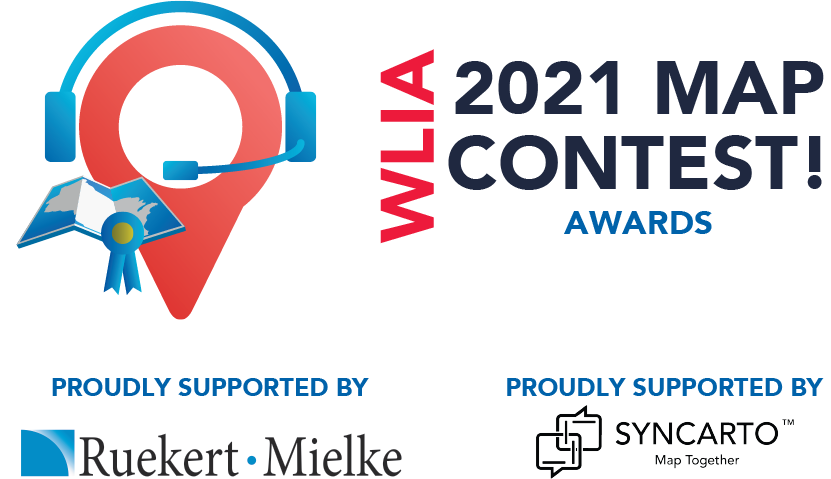 It was wonderful to see map submissions again at the WLIA Annual Conference! 47 maps were either submitted virtually or delivered in-person at this year's Map Contest. We are grateful once again to have the sponsorship of Ruekert & Mielke, the volunteer help of numerous Association members, and contributions from numerous others to bring the contest to life!
To view all of the map entries, check out the 2022 WLIA Virtual Map Gallery.
If you want to contribute or make suggestions for future map contests, please contact the Map Contest Co-Chairs!
Wondering where the hand-drawn map contest entries are? Stay tuned for a future news post!
---
Special Awards
---
People's Choice & President's Choice
Laser Cut Land Cover Map of Wisconsin, Jim Lacy, WiscMapper.Net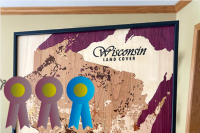 Best Private Sector Map
Pebble Beach Golf Links, Andy Bartell, On Par Engraving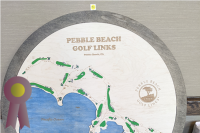 Best Public Sector Map
Connect Greater Madison Regional Transportation Plan 2050 Public Comment, Dan Seidensticker, Greater Madison MPO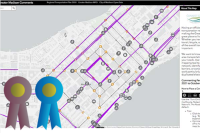 Best Student Maps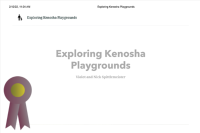 ---
Category Awards
---
Base & Reference Map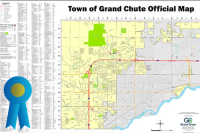 Thematic Map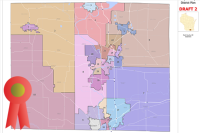 Mapping Poster
Best in Category: Easter Eggs on the Dane County Bicycle Map, Dan Seidensticker, Greater Madison MPO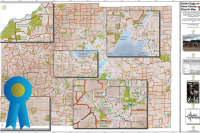 Black & White Map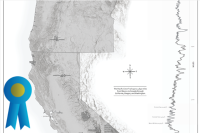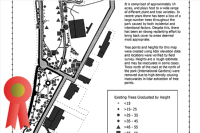 Brochure & Small Format Map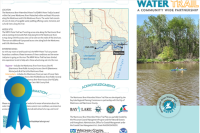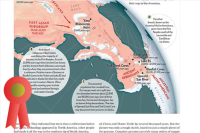 Map Book & Atlas
Best in Category: 2021 State of the System Report - Appleton (Fox Cities) TMA, Rachel Roth, East Central Wisconsin Regional Planning Commission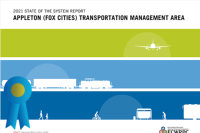 Most Unique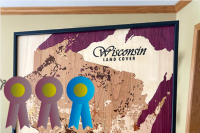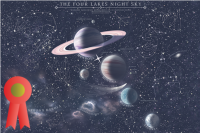 Interactive Map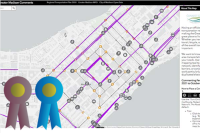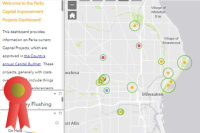 Story Map