Fall Spotlight: Meet Keynote Dr. Lea Shanley
Date posted
August 29, 2023
Today we're spotlighting one of our sessions for the 2023 Fall Regional at the Pointe Hotel and Suites in Minocqua, October 18-20. Register today from the Event Page and check out all the important hotel and agenda details.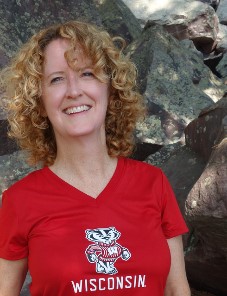 Dr. Lea Shanley will be returning to her Badger roots, bringing along her vast Geospatial experience and knowledge. Shanley holds a Ph.D. in GIS Science from the University of Wisconsin-Madison and is currently the CEO, President and Director of the International Computer Science Institute in Berkeley, California.
Her Wisconsin roots include fond memories of working for Steve Ventura at LICGF and Ted Koch and Jim Lacy in the Wisconsin State Cartographer's Office. Shanley has served on multiple WI SCO, WLIA, and URISA working groups, including the leadership team under SCO AND DOA that established WGICC (now WLIC).
Shanley's research focuses on bringing spatial technologies, satellite remote sensing, computer-supported cooperative work, and social computing to bear on scientific and societal challenges, as well as on tackling issues in technology policy, including privacy and open data. Her talk is sure to engage and inform, don't miss it!