Point, Polkas & Polygons! - Get Your Own Spring Regional Shirt Now!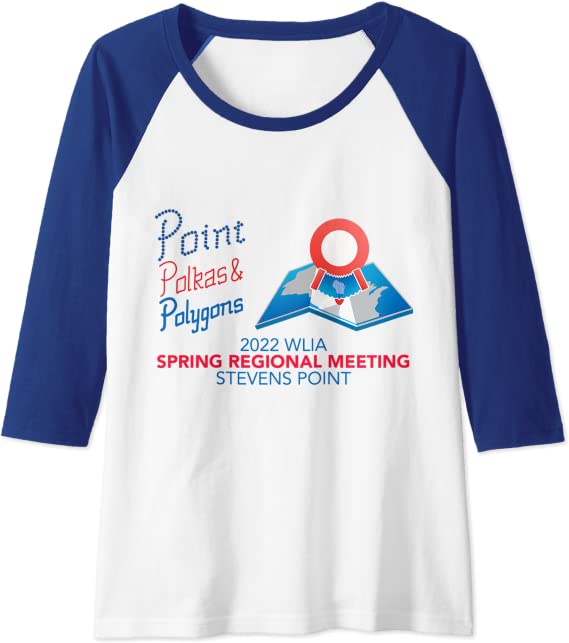 What better way to celebrate a 'Point' Spring Regional than by dancing a polka in a new WLIA Spring Regional shirt?!
We have released a special shirt for this meeting featuring Rosie the pin, WLIA's mascot, playing a concertina, in line with Central Wisconsin's deep polka tradition. This shirt also offers you the opportunity to evangelize the GIS-curious people in your life by explaining the three building blocks of vector spatial data (and maybe offer someone a dance!)!
This shirt is available now on the WLIA's Amazon Merch Store. Make sure you use Amazon Smile and have some of your purchase go to the WLIA Foundation!