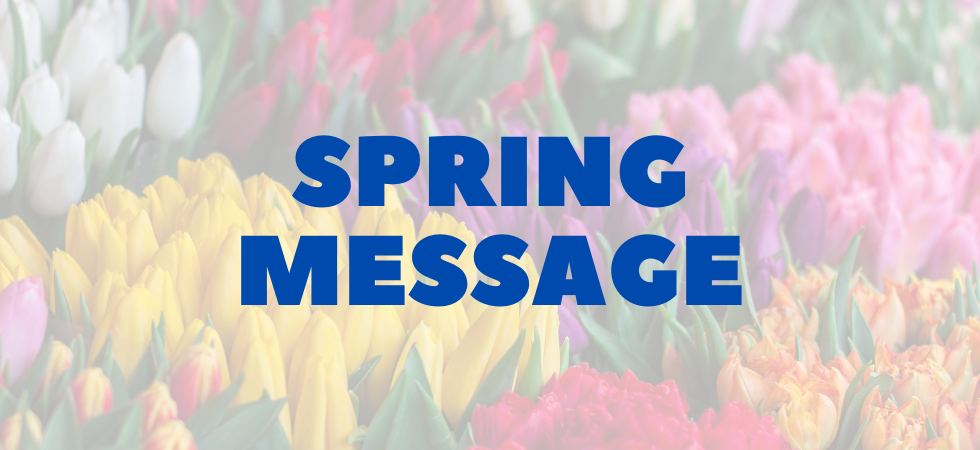 Greetings WLIA members,
Happy Spring! After a busy start to 2021 with planning the first-ever virtual WLIA Annual Conference, I hope we've all had a chance to catch our breath, relive the excitement, and enjoy the recorded content – workshops, presentations, and more. While it wasn't the conference I thought we would be planning, it certainly was interesting and a big success for WLIA. I'm looking forward to this next year with the WLIA Board and seeing what we can accomplish together.
Since February, our Spring Education Committee hasn't skipped a beat as the team began planning for our next event – the Spring Virtual Meeting Series, happening now during the month of May. This meeting format is unique and refreshing; the content is being delivered over the course of an entire month instead of being condensed into a week or a few days. Registered meeting attendees can tune in every Tuesday and Thursday afternoon for presentations on a variety of land information projects and the latest technology topics. Special Interest Groups (SIG) meetings took place last week and presentations will unfold for the remainder of the month. If you haven't registered already, I highly encourage you to do so. We have excellent content that you will not want to miss!
Our other committees are also hard at work. The Communications Committee, lead by Bryan Meyer and Caitlin Hagar, is busy with website maintenance and many behind-the-scene communication logistics tasks. The Fall Education Committee, lead by Kim Christman and Grace White, assists with spring meeting coordination while also pre-planning for the fall meeting, which is currently scheduled to take place in Madison, WI on November 3-5, 2021 at the Best Western Premier Park Hotel. Our Legislative Committee, lead by Sandy Disrud and Niklas Anderson, is busy monitoring proposed legislation that may impact the land information program and the Association. Our Membership and Outreach Committee, lead by Shelley Witte and Lauree Aulik, has been exploring member database upgrades while also coordinating conference attendance with the WLIA booth for the year. And our Technical Committee, lead by Colter Sikora and Fred Iausly, has been busy with mapping out priorities for 2021 – many of which include foundational layers, NG911, broadband, and further utilizing our ArcGIS Online account.
As for the Scholarship, Awards, and Nominations committees, Jeremy Erickson, Past President, is doing a fabulous job at organizing these committees. The Damon Anderson Memorial Scholarship application period is now open and will be accepting applications until June 11th. The scholarship also includes a one-year student membership in the WLIA and free registration to our 2022 Annual Conference. We've received a decent amount of applications so far and we hope to receive even more before the deadline. Student membership in WLIA is free as well as registration to our Spring Meeting for student members.
The 2022 Annual Conference planning will soon be underway; lead this year by Zach Nienow, President-Elect. The next WLIA Annual Conference is set to take place at The Osthoff Resort in Elkhart Lake, WI on February 23–25, 2022. This is a favorite conference location and I know the Conference Planning Committee will put together an amazing event – one for the books!
I would like to thank our Board of Directors, committee volunteers, sponsors, participants, and many WLIA members for continuing to support the Wisconsin Land Information Association. While 2020 was an unprecedented year and 2021 will have it's challenges, there is so much promise and potential through our dedicated membership.
Sincerely,
Carmen Novak
WLIA President