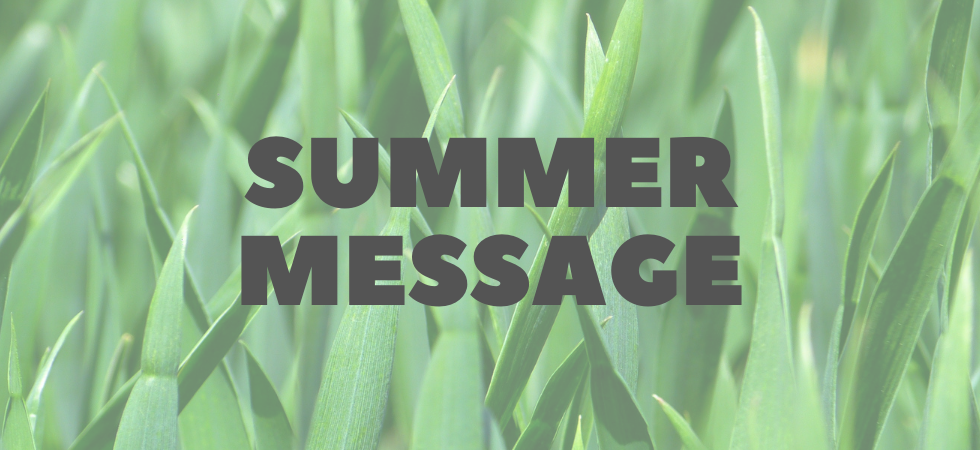 Greetings WLIA members,
Happy Summer! I hope you all are having a fun, safe, and enjoyable summer.
Looking back over these past few months, WLIA has been very busy. We hosted the Spring Virtual Meeting Series, which took place throughout the month of May, with sessions scheduled for every Tuesday and Thursday, plus special interest group (SIG) meetings during the first week. We also had an ongoing Scholarship Fundraiser Challenge, which raised a total of $2,535 – an unprecedented amount for a regional event.
Speaking of fundraising for the Damon Anderson Memorial Scholarship, there are some exciting updates on the endowment fund: as we have reached the $25,000 initial goal, we were able to move from a seed fund to a designated fund in order to begin dispersing funds to the scholarships. In the past we have raised money for scholarships through our popular 50/50 raffles and silent auction, which have been wonderful (and fun) fundraising tools. However, we have needed more stability in our income to ensure we can continue to provide aid even in times of recession when students need help the most. The $25,000 endowment fund will ensure that we can give at least one scholarship every year in perpetuity; our hope is that we can grow our fund and continue to support future generations of land records and geospatial professionals!
Before we know it, fall will be upon us and we'll be getting ready for our Fall Regional Meeting, which is scheduled to take place on November 3-5, 2021 at the Best Western Premier Park Hotel in Madison, WI. This will hopefully be our first in-person meeting since the 33rd Annual Conference in February of 2020. After a year-and-a-half of virtual meetings, it will be nice to enjoy an in-person meeting again. We will be working with the venue and following CDC and local guidelines for gathering. We very much hope that you can join us!
Next on the horizon after the Fall Regional Meeting will be the 35th Annual Conference, taking place on February 23–25, 2022 at The Osthoff Resort in Elkhart Lake, WI. President-Elect Zach Nienow is leading the planning for the Annual Conference, which is ramping up. The call for workshops is currently open; also, if you have any conference ideas or suggestions, please get involved or contact the planning team. I am confident that this will be one of our best conferences to date!
WLIA committees have been hard at work over the summer months. The Communications Committee has been busy working on updates and solutions for the current website and publishing many of the news post articles you receive via email or through our social media pages. The Legislative Committee, in collaboration with our lobbyist, has been tracking several bills in the legislative process; this is very important to track funding that supports the WLIP as well as other programs and projects that are essential to the land information community. The Membership and Outreach Committee is in the process of exploring membership database systems; this process is very extensive and time-consuming as there are many factors and workflows to consider. Furthermore, booth coordination and outreach to universities and colleges has been a major goal for Membership and Outreach this year. As previously mentioned, both the Spring and Fall Education Committees have done an exceptional job with planning our regional/virtual events; the Spring team accomplished a great event and the Fall team is planning an exceptional program to come. The Technical Committee held the kickoff meeting recently and a lot of ground was covered. The meeting included discussing updates to the foundational layers document, the NG911 gap analysis results, broadband mapping and programming, and learning more about the snowmobile trails initiative.
Beyond those committees, we also have the Scholarship Committee, which has continued on in the process of selecting this year's scholarship recipients, plus the Nominations and Awards committees – be sure to nominate those around you who are doing great work!
I continue to be impressed by our committees as well as all of the dedicated volunteers that make our Association run. I would like to thank our Board of Directors, Ann, committee volunteers, sponsors, participants, and many WLIA members for continuing to support the WLIA. I am looking forward to the remainder of the year with the WLIA Board and seeing all that we can accomplish.
Sincerely,
Carmen Novak
WLIA President