WLIA welcomes PRIA Local to our Fall Regional Meeting!
Date posted
August 25, 2023
Today we're spotlighting one of our sessions for the 2023 Fall Regional at the Pointe Hotel and Suites in Minocqua, October 18-20. Register today from the Event Page and check out all the important hotel and agenda details.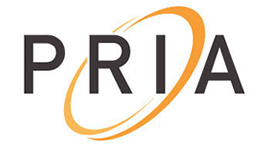 PRIA (Property Records Industry Association) was established to bring governments and private sector businesses together to address concerns or issues with property transactions. The PRIA Local chapters provide a structured, essential forum to promote good communication between local property records industry stakeholders. Property Records Industry Association (PRIA) believes that government and private business can work together, with mutual respect, to address common issues in the world of property transactions.
The WLIA and PRIA Local joint session at 1:00 pm on Thursday October 19th will give you the opportunity to learn what your industry partners are working on legislatively and internally and how it affects each of our offices. We will discuss issues such as privacy shielding, election workers privacy rights, fraud alerts, A.I. and fee increases and how it will affect you.
Don't worry, it won't be hours of sitting and listening, we want you to be involved! You will have a chance to comment, ask questions, have a little fun and possibly become a PRIA Local groupie!