Government Achievement Award goes to Milwaukee County
The Wisconsin Land Information Association held its 35th Annual Conference February 23rd - 25th, 2022. As part of the conference, WLIA recognized individuals and organizations for their significant achievements or service to the land information community.
Milwaukee County has made accessing data and information a seamless experience with their website and data portals. In addition to the standard GIS layers common on most sites, some recent additions in Milwaukee County include a collaboration with the American Geographical Society Library in acquiring scanned historical maps from Sanborn Map Company dating back as far as 1894. These maps were georeferenced and made available online. They provide a look into the city and county's rich past, including culturally significant redlining maps showing racial profiling that was prevalent in the 1930s.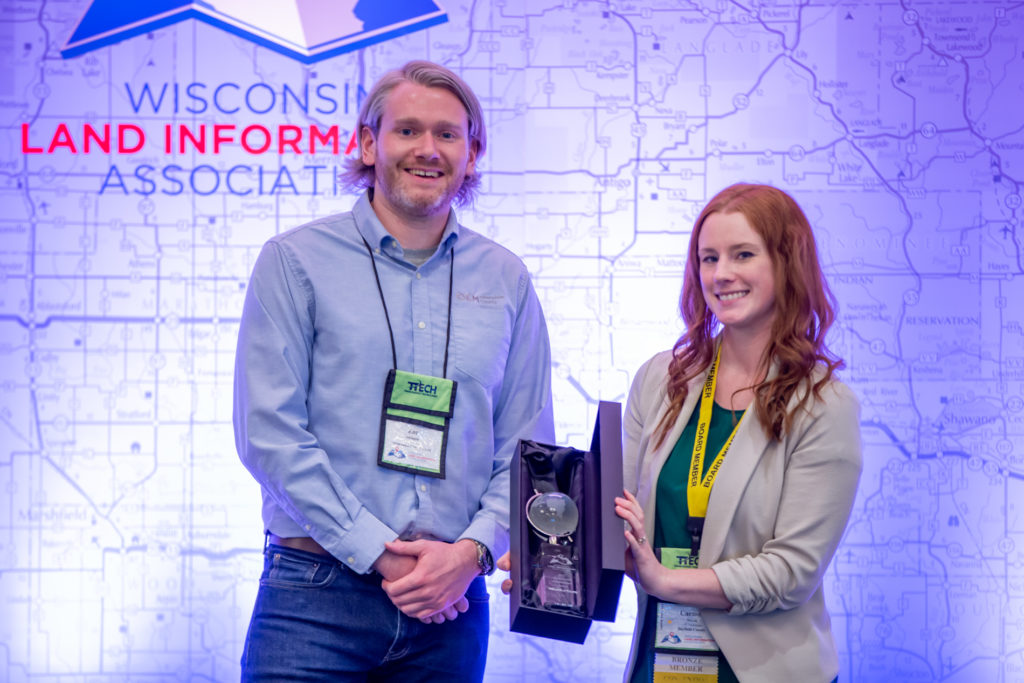 In 2020, the county also set the standard for how to create and maintain a COVID-19 dashboard. This dashboard provides a comprehensive look at infection and mortality rates using maps, graphs and charts and is still operational during the ongoing pandemic. As the largest population county in the state and a longtime participant in assisting municipalities and surrounding counties in the Southeastern Wisconsin region, the time has come to recognize their efforts with the WLIA Government Achievement Award.
Given to a municipal, town, county, regional planning commission, state, federal, or tribal government or consortium that has demonstrated excellence in one or more of the following areas: innovative and efficient use of resources (best "bang for the buck"), sustainable development of critical local, regional, or statewide geospatial datasets, implementation of creative cooperative agreements, creation of innovative applications and information services that improve the delivery of government services to citizens.